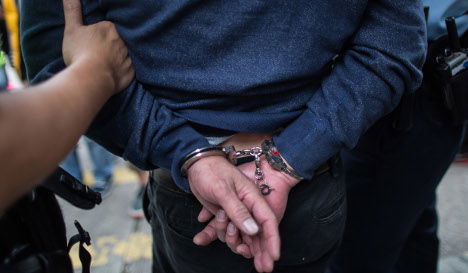 A British tourist who just went out for a stroll in the town of Sant Vicent de Raspeig, Alicante was brutally attacked and robbed by three youths, two of them were already known to the police.
According to reports, the unnamed man had noticed he was being followed and tried unsuccessfully to run to the nearby home that he had just left a few minutes before.
The vicious attack then ensued in earnest, according to a passer-by, the trio firstly stole the mans wallet and when he tried to struggle and object they delivered a multitude of blows to him with what looked like a small penknife.
The witness frantically called the emergency services and an ambulance rushed the man to a local hospital, very soon later and having taken details of the attack about the "terrifying trio" from the witness, all three robbers were in custody. Upon searching the assailant's homes Police found clothes that matched the description given by the witness and more knives.
The man is still in hospital and doctors report he suffered a punctured lung, potentially a life-threatening injury.
All three 16 and 17 year-olds are being held in custody and have been charged with robbery, violence, wounding and a crime against moral integrity (as the attacked was filmed) The Juvenile Prosecutor's Office of Alicante is dealing with the case.
More to follow.
Knife crimes in Spain are on the increase.
The main cities of Spain have seen the greatest amount of stabbings, particularly in Barcelona and Madrid, where this year the government laid on measures to halt the growing trend of violence.
In Barcelona, by the middle of this year, knives had been used in at least 100 crimes, including robberies, brawls, and deaths. In response, the Catalan government enforced tougher penalties after a surge of knife attacks took place across the region which had persuaded tourists to stay away from the historically popular European destination.