The Junta de Andalucía leaves outlines a decade of comprehensive improvements, local employment will increase, particularly in the Granada area. Their aim is to improve the efficiency and sustainability of this major ski center in southern Europe.
Regarding the environment and sustainability, the plan will propose actions aimed at the total elimination of the carbon footprint, the sustainable mobility in the urbanization of Pradollano – the urbanization located at the station itself -, increased efficiency in the management of water resources, waste management and landscape improvement of the environment.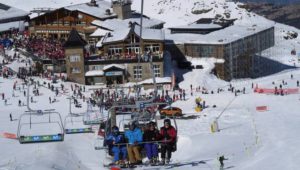 The Sierra Nevada is a real treasure of Andalusian natural heritage and sells over a million ski sessions per year. Included in the new plan are major upgrades to the infrastructure of the resort, ski lifts, slopes, machinery, and even the retail shops will all benefit from the scheme.
The park offers visitors other possibilities too such as sleigh rides pulled by Nordic dogs, there is a snowpark and the recreational park of the Fuente del Mirlo Blanco. There are mountain sports and activities outdoors like cycling, horseback riding, hiking or climbing, take over from skiing or 'snowboard' after the winter season, offer a wide range of leisure even in summer.
On March 6 and 7, Sierra Nevada will once again host the Snowboard World Cup, three years after the last major international event held on the slopes of the winter season in Granada with the Snowboard World Championship and Freestyle Ski in 2017.