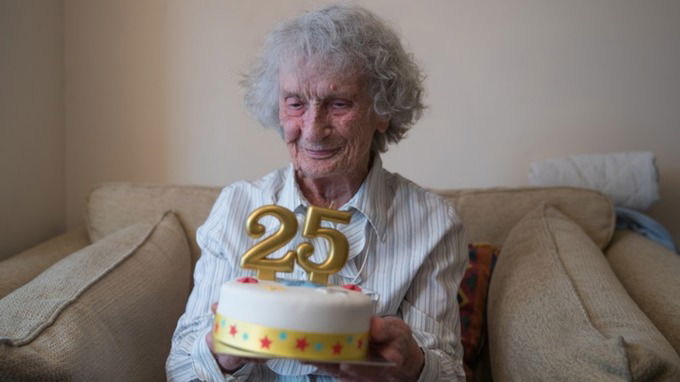 A surprise party is being held for a great-great grandmother who will celebrate her 25th actual birthday on Leap Day.
Though Doris Cleife is in fact turning 100 on February 29, this year will only be her 25th opportunity to celebrate on her day of birth.
Mrs Cleife was born on Leap Day – an extra day we have every four years to make up for the fact the earth does not orbit the sun precisely in 365 days.
To celebrate the occasion, staff at Brunel Court in Portsmouth have organised a birthday party.
Manager Katrina Morgan said: "We know that family means so much to Doris and they will all be celebrating with her at a private party on her actual birthday on Saturday but the residents here wanted to throw a surprise tea party as well.
"We are delighted that we are able to share such a special moment with her and her friends here."