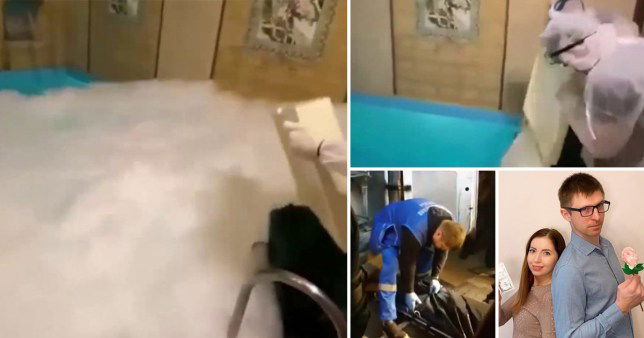 Three people were killed and seven rushed to hospital after dry ice was thrown into a swimming pool during a blogger's party in Russia.
The party was for well-known blogger Ekaterina Didenko, who was celebrating her 29th birthday.
Her husband Valentin Didenko, 32, was one of three fatalities after he unloaded 25kg of dry ice to create a dramatic visual effect, intended to impress guests at the party held in a Moscow pool and sauna complex. He died after being rushed to hospital.
The victims were unable to breathe and some were also left with chemical burns.
Party-goers Natalia Monakova and Yuri Alferov, both 25, were confirmed dead at the scene.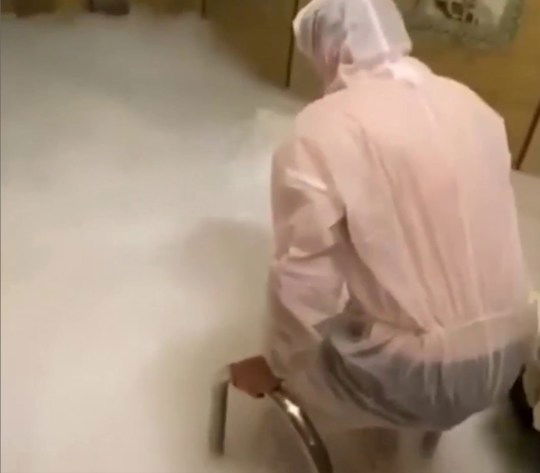 Mrs Didenko, a mother-of-two, has an Instagram account which boasts 1 million followers, which gives advice on medicines for home use.
A highly qualified pharmacist, she offers tips on keeping home medicine cupboards leaner and more effective.
Following the accident, she posted on social media, saying: "Valya is not with us anymore. Or Natalia. Or Yuri.
"I did not cry yesterday. Today I just exploded. I thought it was not true, it was a nightmare."
She added that she had signed a document to stop her disclosing any more information.
The Russian Investigative Committee confirmed a criminal case was opened into causing death by negligence.