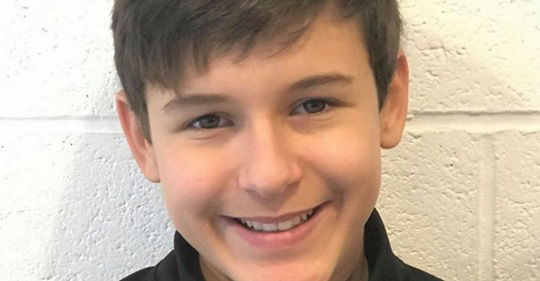 A 'wonderful' teenager took his own life by jumping from the third floor of his school. 
George Brankov, 15, had been chatting to his friend on the phone in the moments leading up to the tragedy at UTC Media City College in Salford.
An inquest into his death was held at Bolton Coroner's Court on Thursday.
As George climbed the stairs in June last year, he told his friend he 'seemed concerned about a group of friends.'
'He felt they were pulling away from him. He seemed to take it very personally,' police coroner's officer Julieann Hyde told the court.
The young boy from Northern Moor appeared 'isolated' and told his friend the 'only people who claim to love me are my mum, dad, girlfriend and you.'
"He told his friend he was going to do something but his friend thought he wasn't being serious," Ms Hyde told the court.
The inquest heard how his friend tried to reassure George on the phone.
But George put his mobile on the floor and jumped from the banister.
The inquest also heard evidence from a receptionist at the college who said she was sat at her desk when she heard an 'almighty crash'.
She called for an ambulance, while the students were called out of class and away from the scene.
George was rushed to Royal Manchester Children's Hospital in a critical condition but he later died on June 3 last year.
Paying tribute to her son, Mrs Brankov said George was 'wonderful, happy, considerate and smart'.