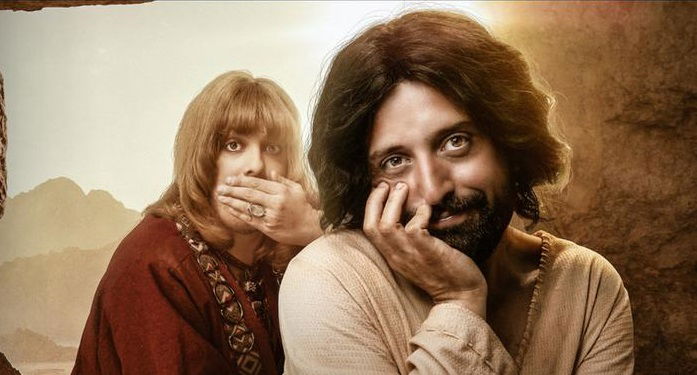 A court in Madrid Spain has accepted the complaint presented by the Spanish Association of Christian Lawyers against Netflix for broadcasting the film in Spain that portrays Jesus Christ as Gay.
According to the complaint, Jesus Christ is shown as inept and homosexual, The organization considers that Netflix is committing  "a crime against religious feelings, in the form of derision", as described in article 525 of the Criminal Code.
It is understood that the court has given Netflix five days to supply a copy of the film so as the Judge can evaluate it for evidence.
In the complaint filed by the association of Christian Lawyers, the judge was asked to agree "as a precautionary measure to seize the film with express prohibition of its broadcast" and Netflix was required "to remove the broadcast of said film from its platform."
The president of Christian Lawyers, Poland Castellanos, has said that the film "makes a mockery of Christian dogmas by presenting Jesus Christ as inept and homosexual" and stressed that "the context of the 'film' shows the intention to insult, humiliate and belittle the Catholic faith, with the purpose of hurting the religious feelings of Christians.
"The film plot presents a homosexual Jesus Christ who returns home with a friend to present him to the Holy Family as someone more than just a friend, as insinuated," Castellanos said.
In addition, he considers that "he blasphemes against the Son of God by calling him 'Son of a Whore' and presents himself to the Virgin Mary as a sexual object of God the father."
Castellanos recalled that "crimes against religious feelings are punishable in twenty-two countries of the European Union of which, fourteen, carry more severe penalties than in Spain."
The First Temptation of Christ, by the Brazilian producer Porta dos Fundos, was released on Netflix last December and since then, it has aroused controversy. In addition to the complaint filed by Christian Lawyers, A petition was launched with more than two million signatures on the Change.org platform to remove the film and the headquarters of the Brazilian producer was attacked with Molotov cocktails.
For its part, the producer, Porta dos Fundos, has defended freedom of expression as an "essential tool in the construction of a democratic country" and has valued "artistic freedom and satirical humor over the most diverse cultural aspects of society". 
However…
A federal court in Brazil has sided with Netflix following a ruling that had banned a comedy depicting Jesus Christ as gay. The film was the reason for a Christmas Eve attack on the company that made it.