MOJACAR council has sealed the door to Maui, one of the Costa Almeria's most popular beachside venues for partying youngsters.
Local Police arrived at around 11am on the morning of February 25 and put a sign on the door informing of the closure.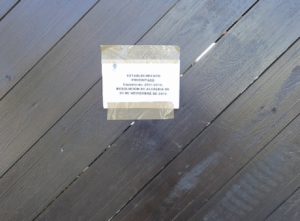 The move follows a council resolution and the administration's notification in January of the imposition of a €20,000 fine on the company behind Maui and stating that the establishment should not open for a period of 24 months due to a "serious violation" of the law on Public Spaces and Leisure Activities in Andalucia.
The local authority affirms the establishment was operating as a music bar without the right kind of licences.
Maui did in fact open its doors at the beginning of February, but now they are firmly shut.
The establishment's legal representatives have reportedly lodged a contentious-administrative appeal with the Almeria courts to get the venue's doors unsealed.