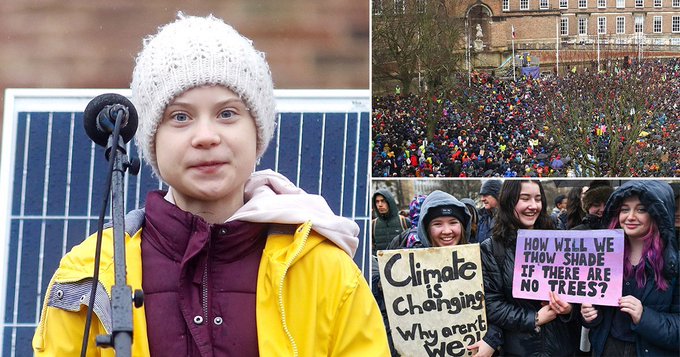 Greta Thunberg made a dig at the government today as she spoke to thousands of young climate activists in Bristol. 
The 17-year-old activist drew a huge crowd where she said: "They are behaving like children, so it falls on us to be the adults in the room."
Thunberg decided to visit the 'Bristol Youth Strike 4 Climate' because she says the environmental movement there was 'very strong.'
Police say that there were more than 20,000 people at the event – with organisers claiming the figure to be closer to the 30,000 mark.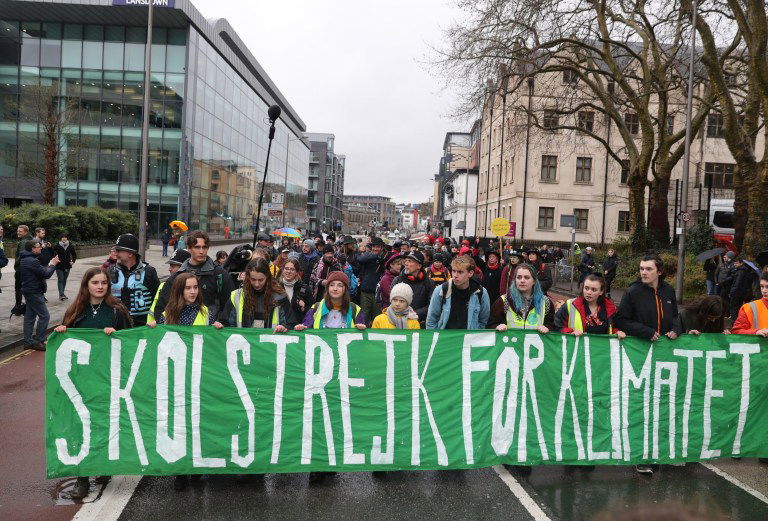 Greta said that 'once again world leaders were choosing to sweep their mess under the rug for their children to clean up.'
She continued: "This emergency is being completely ignored by the politicians, the media and those in power.
"Basically, nothing is being done to halt this crisis despite all the beautiful words and promises from our elected officials.
"So what did you do during this crucial time? I will not be silenced when the world is on fire."
Greta went on to join protesters on a march through Bristol city centre accompanied by a Samba band.
She took a train to Bristol Temple Meads station, where she told reporters she hoped the event would be a 'gathering of people standing together in solidarity.'