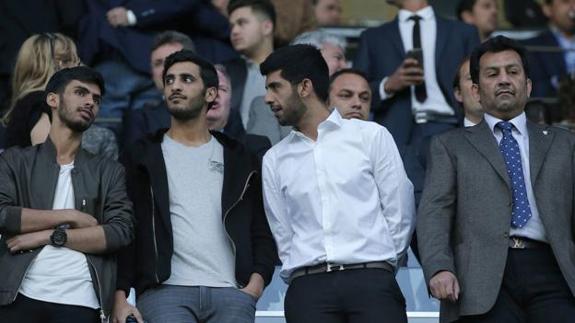 Sheikh Abdullah Al-Thani's Malaga CF's previous ruler before the Club recently went into administration has been ordered by the court to make a full statement and testify at the court on 15th April at 10 AM otherwise if he fails to appear an order will be made for him to be detained an imprisoned prior to a court hearing.
The small shareholders of the football club forced the issue with the judge as they want him fully investigated when the family had total power with suspicions of money laundering offences.
The rumblings continue at Malaga CF a club fallen from great heights and now in the hands of the Administrator  although close sources from the sporting industry told the  the Euro Weekly News there are several consortiums interested in purchasing the football club out of administration.
One of those interested parties is Malaysian Billionaire Vincent Tan from the Berja group of industry who owns several football clubs across Europe as well as large shareholdings in US football as well.
Vincent Tan was notorious as he changed Cardiff City from blue to red away from their traditional colours before loyal fans made him see the error of his ways with protests.
Tan backed down after the Welsh clubs first appearance in the Premier league being always  remembered for in the wrong colours, after they suffered relegation.