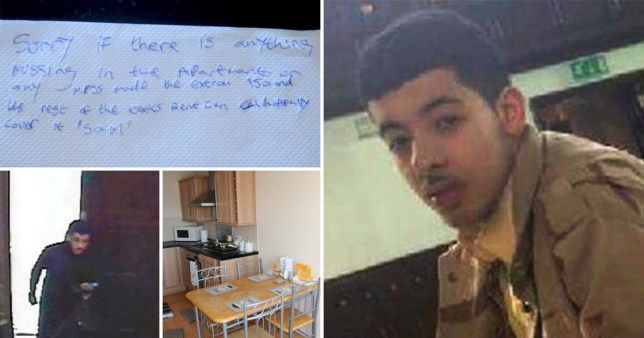 Salman Abedi left a note apologising to his landlady for the mess he was leaving behind, before carrying out his attack on the Manchester Arena, a court has heard. 
The terrorist also left £150 alongside his note, explaining: 'Sorry if there is anything missing in the apartment or any mess made the extra £150 and the rest of the week's rent can hopefully cover it. Sam.'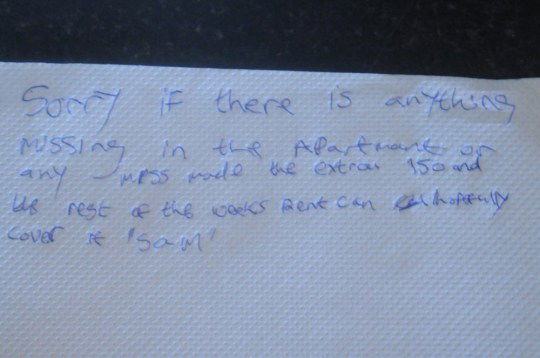 Abedi, 22, used the fake name of 'Sam Abedi' to rent the one-bedroom apartment from Ruth Bain. He had agreed to pay £750 for a two-week short term stay, jurors previously heard.
Jurors were informed of details during his brother's trial for allegedly conspiring with Salman over the bomb plot, resulting in the deaths of 22 people and injuring hundreds.
Hashem Abedi, 22, denies murder, attempted murder, and conspiring to cause explosions while appearing at the Old Bailey.
Both brothers are said to have flown to Libya with several family members a month prior to the attack.
Prosecutors say Abedi and his younger brother used various addresses to stockpile and store components to create the device. The prosecution say a Nissan Micra was used to store bomb-related items they hastily removed from a flat in Blackley.
Salman Abedi had been in his Granby House apartment just four days by the time he carried out the attack.
Landlady Ruth Bain informed police that her subsequent attempts to contact the short term tenant were unsuccessful.