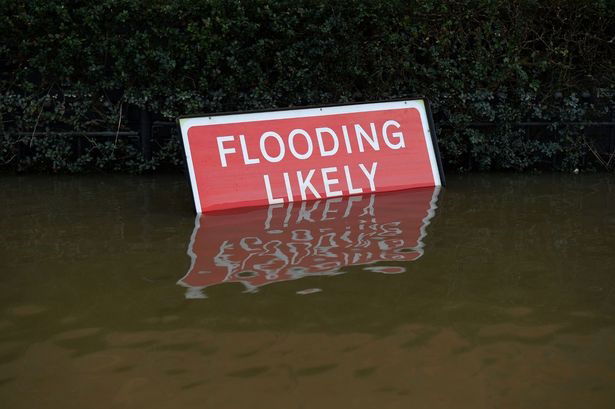 Towns and Villages across the UK are being urged to flee their homes as England has receives over 200% of its average February rainfall with some areas experiencing a month's worth of rain in 24 hours.
More rain and snow is set to batter Britain, with many temporary flood barriers buckling under the sheer force of the water pressure.
Police forces across the country are implementing "an immediate evacuation" of riverside areas with overnight rain having caused river levels to rise even further.
As flood defences buckled under the pressure of water a yellow weather warning of snow and ice has also been issued for much of the Midlands including the River Severn in Shropshire.
West Mercia Police said on Wednesday evening they were "waiting to see what happens overnight", as officers continued to tell people in the Wharfage, Ironbridge, in Telford, to leave their homes and businesses.
Deputy Chief Constable Julian Moss said last night: "We are waiting to see what happens overnight and we are monitoring closely with colleagues at the Environment Agency, and an operational plan is in place with Shropshire Fire and Rescue should it be required."
A severe flood warning covering the river at Wharfage in Telford remained in place on Wednesday night, while 92 flood warnings and 132 flood alerts had been issued.
Earlier on that day, police could be seen knocking on doors along the riverside to ensure that residents living on Wharfage had left their homes due to the imminent threat.