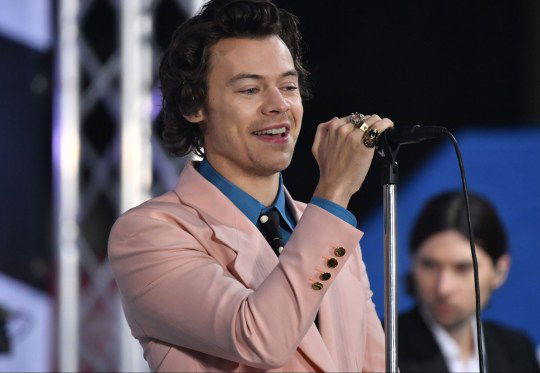 Singer Harry Styles was preparing for his appearance on The Today Show when he came across a very emotional fan, wailing in the crowd.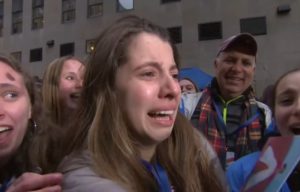 Instead of just stopping  the rehearsal, the 26-year-old heart throb singer made a note of the fan in question and instructed host of the show Carson Daly to give her a nice surprise.
Live on air, Daly turned to Mary in the audience who was still bawling like a baby and told her: 'We noticed during sound-check, that you were crying. 'Harry noticed that you were crying. 'He's going on tour this summer and he'd like to give you VIP tickets.'
The shock brought about even more tears before the fan hit the floor in hysterics as she was handed the 4 VIP tickets.
A mass of fans had been lining up around the block at New York's iconic Rockefeller centre hoping for a glimpse of the superstar singer.
During a break from singing Harry during the performance told his fans all about how he felt after being robbed at knife point recently which then had more fans crying in floods to tears.
The robbery though hasn't changed the generosity of the the singer clearly as he made one woman fall to the floor in a heart warming gesture!