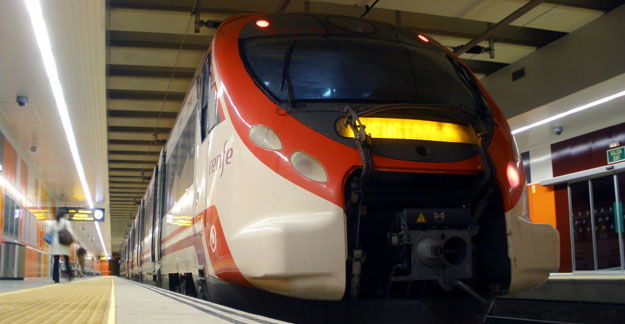 THE plenary session of Fuengirola have unanimously approved the request to extend the operating hours of the train that connects with Malaga at night during summer.
Specifically, the proposal includes urging Fomento and the Railway Infrastructure Manager to extend the night time operations of the Fuengirola-Malaga train, at least until 3 a.m. on summer days, holidays or days when large events affect its route.
This service benefits 800,000 residents, as indicated by the proposing mayor, Rodrigo Romero, in addition to tourists who come annually to the Costa del Sol during any time of the year.
"We talked about the summer period from June 15 to September 30, as well as the days of major events in Fuengirola and the rest of the cities through which the train runs," Romero said during the debate.
The Fuengirola-Malaga commuter line exceeds 11.5 million users annually. Therefore, "it is considered one of the most profitable lines in Spain per square kilometre, so it is easy to assume that the extension of this schedule would be a success," said the councillor.