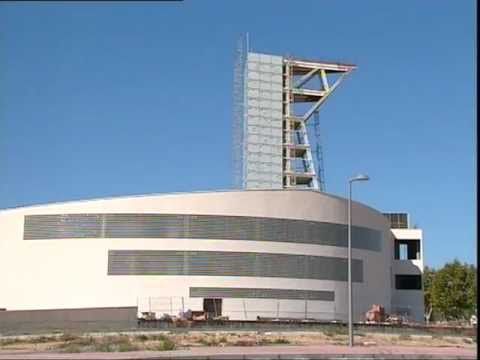 PILAR de la Horadada ́s council coffers have suffered a new but unsurprising blow over the unfinished Mariana Baches cultural centre building that ́s nicknamed as La Paloma (The Dove). The authority, previously run by the PSOE-Socialists, had an appeal launched with the Supreme Court over a 2016 judgement that ordered them to pay millions of euros of compensation to the owners of the underground car park at La Paloma. Construction work stopped at the site in 2006, but the cost is still being counted.
The Supreme Court confirmed that the now Partido Popular (PP)-controlled council will have to pay the Urdemasa-Intersa companies 2.7 million euros to make up for lost profits, which presumably will mean some changes to the 2020 council budget and some new investments being sidelined. Also looming on the horizon is a 2.5 million euro legal claim from the same companies overbuilding on the site ending in 2006. Mayor José Pérez Sánchez of the PP said that his party was "now left to pick up the consequences of legal procedures" that the previous council had "not shown enough transparency over".
The authority ́s finances though are not in the red, and it ́s thought that it could take out a bank loan to help cover the first claim, rather than resorting to local tax rises. La Paloma, which stands next to the Rambla on the northern edge of the Pilar town centre, was once described as the "shame of the town", as it stood as a nationally-reported tribute to the massive overspending of Spanish councils during the pre-recession boom time.
This latest development comes nearly 14 years after work on the site stopped due to the finishing costs ballooning from over 2 million euros to 12 million euros. The construction contract was awarded in 2001, but work ground to a halt in March 2006, with the deteriorating interiors and exteriors being attended to periodically for safety purposes. Last May, shortly before the local elections, the former council administration voted to invest almost four million euros to open La Paloma as a new culture and public library centre. That plan was scrapped though after the PP took control of the council.