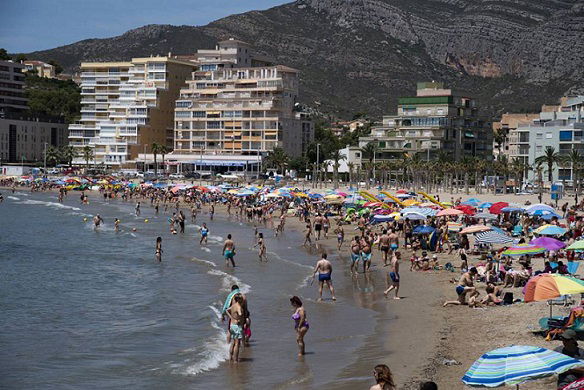 The Spanish government said they are ready and prepared to activate protocols for the Coronavirus "immediately" if required.
The Tourism Industry is essential to Spain's economy and is responsible for hundreds of thousands of jobs, it would be catastrophic if it was damaged by the effects of the Coronavirus.
From Gibraltar right up to Benidorm, Alicante, Spain relies on the millions of tourists that visit the country to power the economy.
The recent spread of the disease in northern Italy and the latest confirmed cases in Spain have brought the risk closer to Spanish tourism companies.
"There is some fear in the sector because if the disease goes further, the demand will suffer," says Carlos Garrido, president of CEAV (Spanish Confederation of Travel Agencies).
Garrido acknowledges that in recent days there have been some cancellations in the reservations of Spanish tourists who had planned to travel to northern Italy in the coming weeks, precisely where the epicenter of contagion is located in the transalpine country.
Garrido warns against alarmism and calls for "being proportional" because the situation "remains under control." "Everything depends on evolution. As long as things continue, the Spanish tourism sector has the capacity to restore itself," however, if the situation continues and the contagions continue to multiply by tens, the consequences could end up ruining the Holy Week festival, planned for within a month. "We are worried about what may happen and that is why we are still very aware of the spread of the virus," he adds.
As a result of this concern, representatives of the Spanish tourism sector met yesterday with the Minister of Industry, Commerce and Tourism, Reyes Maroto, to work out an action plan.
Maroto announced yesterday the intention of the Government to activate a protocol against the coronavirus so that hoteliers, airports, and areas with a massive influx of visitors can have all the information and, "in the event that the protocol had to be activated, they have all the guarantees that they will be quickly informed. "