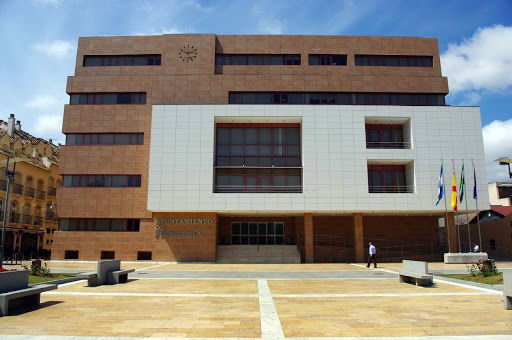 Andalucía Celebrations
COUNCILLOR for Culture of Fuengirola, Rodrigo Romero, announced in a press conference on Tuesday a concert by the Municipal Music Band as part of the celebrations of Día de Andalucía. The concert will take place on Friday, February 28 at the Cristóbal Blanca del Moral auditorium in Parque de España.
Theatre show
ON Friday, March 20, at 6 p.m., the performance of the play "Intuicion" will take place to commemorate International Women's Day in the auditorium of the Tenencia de Alcaldía de Estación de Cártama. This free theatre show is directed by Diego Lara and stars Toñi Boutellier and Emma Cofer.
Rubbish mess
THE town council in La Linea de la Concepcion is disappointed at the amount of general waste that is being left dumped on the streets of the town. In February, Local Police officers have recorded 45 acts of public dumping as well as numerous cases of unremoved dog mess.
Board games
FUENGIROLA celebrates a day of board games as part of Semana Blanca, today, February 27 where residents of all ages can attend the activity held in the Colores building in Los Boliches. The activity is free and will run from 11 a.m. to 2 p.m. – and from 5 p.m. to 9 p.m.
Tree planting
LAST week, a group of forty young students from different schools of Torremolinos participated in the Campamento de Semana Blanca in collaboration with the Forestry Service of the Environmental Department. The schoolchildren took part in the repopulation of thirty different trees species around the hermitage of San Miguel.
Cancer march
IN Marbella on March 6 at 10 a.m., there will be a solidarity march against breast cancer starting at Manilva's Plaza del Cali to coincide with International Women's Day. Traditional heart-shaped pillows will be sold with all funds raised being donated to the Spanish Association Against Cancer in Marbella.