PUPILS at the IES Cardenal Cisneros secondary school in Albox got an insight into British culture and traditions thanks to the Almanzora Group of Friends.
The school approached the AGoF to ask if they could do an hour-long presentation following the group's success at reading English sessions for children at two local primary schools and one secondary school.
The association's president Shelagh Copeland told the Euro Weekly News the members had very little time for preparation and none for practice, but "managed to pull something together which the school received enthusiastically."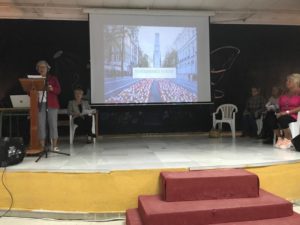 In a lovely gesture to show their appreciation to AGoF, the school presented the group with a beautiful plaque, which Shelagh said will be hung in a prominent place at the association's library.