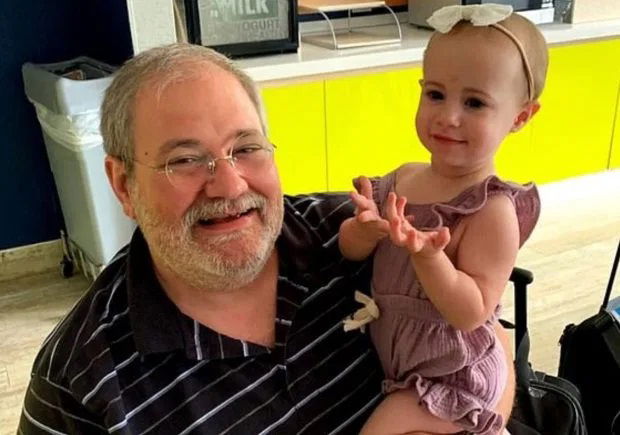 The grandfather of an 18-month-old girl who fatally fell from a cruise liner window will reportedly now plead guilty to her death.
Initially, Salvatore "Sam" Anello, pleaded not guilty to the negligent homicide charge from Puerto Rican authorities over the death of little Chloe Wiegand.
Anello filed paperwork on Tuesday to change his plea in exchange for a deal that avoids jail time, according to Michael Winkleman, the Wiegand family's attorney.
Winkleman said "is in the best interests of the family so that they can close this horrible chapter and turn their focus to mourning Chloe."
A hearing date for the change of plea hasn't been determined yet.
Anello was holding baby Chloe on the Freedom of the Seas cruise, which was docked in Puerto Rico when she slipped out of his grasp.
The tragic youngster was killed instantly after plummeting 150ft to her death onto the concrete below on July 11.