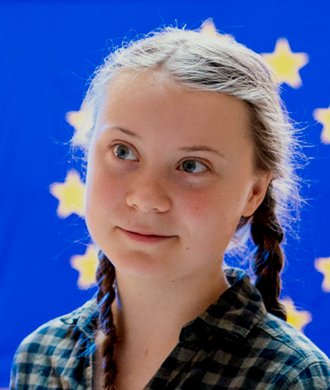 The world-famous climate activist Greta Thunberg's grandfather, Olof Thunberg has passed away at the age of 94.
"He was one of the kindest people I've ever met," Greta writes on her Instagram.
Olof Thunberg was known in Sweden as a director and an actor. Among other things, he was best known as the Swedish voice of the Bengal tiger Shere Khan in Disney's animated movie "The Jungle Book" from 1967.
Greta Thunberg has posted on Instagram celebrating her late grandfather:
"Yesterday my grandfather Olof Thunberg passed away. He was one of Sweden's biggest actors and has been on stage for over 75 years. He was one of the kindest people I've ever met. We miss him terribly," she writes.
The 17-year-old Swedish climate activist Greta Thunberg became world-famous in 2018, after spending her school days outside the Swedish parliament every Friday to call for stronger action on climate change. Together with other students, she later organised a school climate strike movement under the name Fridays for Future.
Thunberg was invited to address the 2018 United Nations Climate Change Conference, and after that, student strikes took place around the world every week.
In 2019, multiple coordinated protests around the world took place involving millions of students.
Her influence on the world climate stage has been described as the "Greta Effect". She has received several awards including Time magazine's 100 most influential people, inclusion in the Forbes list of The World's 100 Most Powerful Women 2019 and two consecutive nominations for the Nobel Peace Prize in 2019 and 2020.