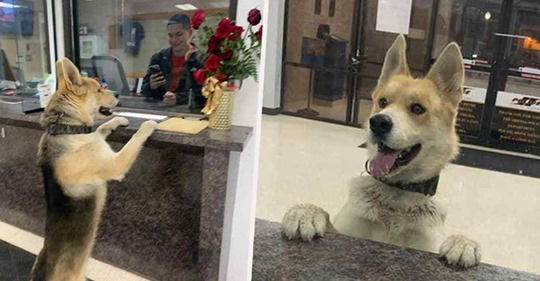 A dog in Texas escaped from home and ran a mile before alerting police of his missing status by himself. 
Odessa Police Department officers were shocked when Chico the German Shephard came strolling into the station on February 11. Officers were happy to engage with the dog to keep him happy. A tennis ball was the perfect tool.
Chico's owner was completely unaware that his dog was on the loose. Chico had no ID tag to match him to a home. Police contacted the local animal control to see if he had a micro chip, but Chico made a dash for the door.
Sergeant Rusty Martin told The Dodo: "We were all excited to have him in the building. We had a tennis ball and threw it in the lobby for a bit. Everyone loved on him."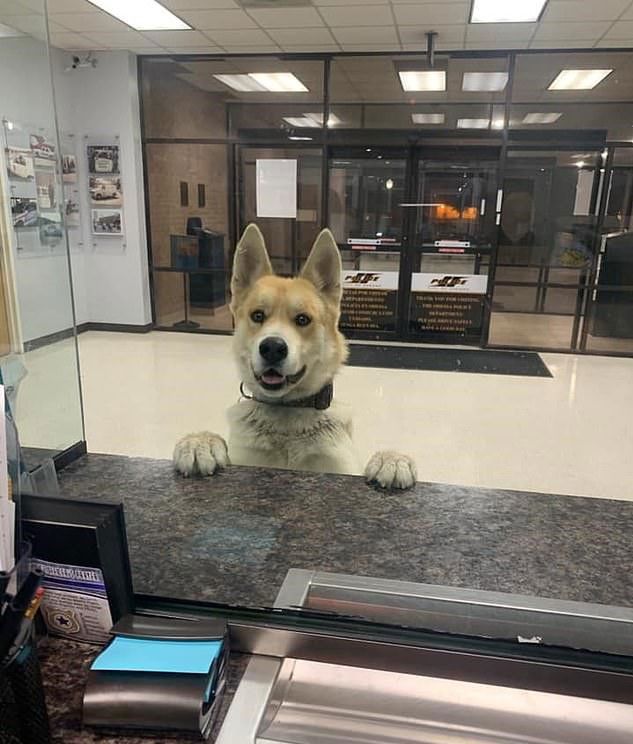 "So…. this happy guy randomly strolled into the front desk of the Police Department last night," the Odessa Police Department posted on Facebook.
The Facebook posted continued: "He was given lots of love and attention until he decided it was time for him to leave. He let himself out and after an exhausting search was not found."
Owner, Edward Alvaro, wasn't aware of Chico's escape as it was 3:30am and he was unsurprisingly asleep. He was made aware of the situation when images began circulating around social media.
Sergeant Martin explained: "The owner responded the next day [to say that] it was his dog and he had returned home. He lives about a mile from the station.
"I was impressed. He may just be cut out for this work."