Gareth Bale has come under scrutiny in recent times with many thinking his exit from Real Madrid is firmly on the horizon as his attitude appears to be poor and his priorities lie elsewhere, like, for example, on the golf course. This latest move might feed that argument further, although Bale probably won't care.
Gaming is a massive part of our society in the modern world. The likes of FIFA 20 has a huge following, alongside mobile offerings where you can catch Pokemon while on the move, play mobile creations where casino games like roulette appeal – you can read some interesting online roulette stories and facts here – but also other creations, on a wide variety of devices too.
Games such as Counter-Strike: Global Offensive, Fortnite and Rocket League have a humongous following. These games will only get bigger too and judging by Gareth Bale's latest move, he clearly agrees.
Esports, a competitive gaming scene full of professional gamers and viewed by millions around the globe, ties into the emergence of gaming as stars are being born from playing these games and, like Bale himself, have a large band of adoring fans. The Wales international has clearly noticed esports' rise to prominence in the modern world and has decided to launch an exports team in the process.
Co-owned with 38 Entertainment Group, which is founded by entrepreneur Jonathan Kark and former footballer Larry Cohen, Gareth Bale is on the hunt for esports talent as he looks to unearth a future star by inviting gamers from around the globe to participate in a talent hunt. The winner will then earn themselves a professional esports contract and represent one of Bale's teams; teams like the one which will be making its esports debut at the Fifa eClub World Cup in Milan.
The former Tottenham star clearly sees similarities between his experience in the football world to that of the esports business, saying in a statement: "There are similarities between football and esports in that it takes real dedication and sacrifice to reach the top of your game. I am looking to recruit a team of world-class players for Ellevens across a variety of games."
Part of the scouting process, Bale has evidently enjoyed his side project, adding: "Unearthing new talent is an exciting part of the process and it's been really exciting to be involved in selecting our line-up of players so far."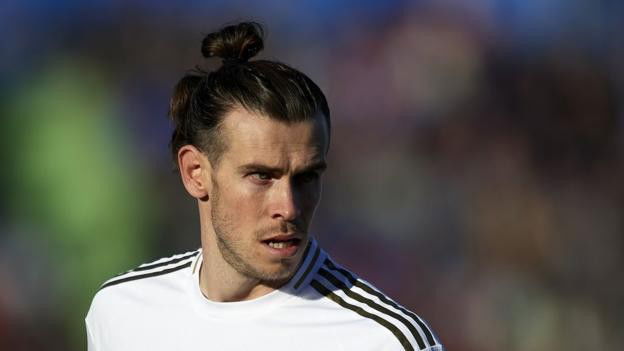 Ellevens, the name of Bale's esports team, has ambitious plans which include expanding into other multiplayer platforms such as Rocket League, Counter-Strike: Global Offensive and Fortnite.
In the meantime, though, Bale will be hoping to resurrect his Real Madrid career after recent comments from their legendary boss Zinedine Zidane suggesting that his immediate future is with the club. On Bale, Zidane said: "I don't contemplate the possibility of his departure from Real Madrid. He's with us, and I'm going to count on him. We're all here to play, and he has to be ready."
Despite this, though, question marks are still being raised over Bale's future following his clear desire to exit the Spanish giants in the recent past. As a result, his departure appears to be inevitable, with a summer move more than likely.
In the meantime, though, should Zidane freeze the Welshman out again at Real Madrid, then at least he can keep up to date with his Ellevens side and enjoy his esports adventure.
One thing is for sure though, Gareth Bale is making more of a name for himself off the pitch than on it at this moment in time.