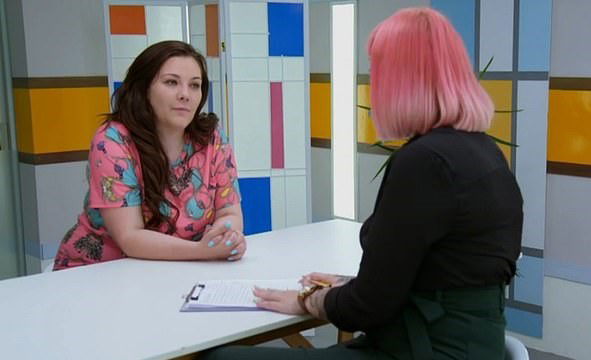 A mother-of-one shocked viewers after admitting she had slept with over 100 people when she appeared on The Sex Clinic. 
Last night's episode of E4's The Sex Clinic saw Francesca visit the clinic to find out if there was anything she could do to make men last longer in bed.
"I have a daughter who is 18 months and I adore her," said Francesca.
"I hate it when people assume that because I'm a mum, I don't like to go out. I still like to go out and get p****d. I've slept with over 100 people – a lot of people. Not enough!"
The figure that Francesca provided seemed to shock viewers of the episode, as many took to Twitter to share their views.
"Francesca is a s**g," one man posted.
A woman defended her, saying: "Francesca being called a s*** for saying how many men she has slept with, but when men say they have slept with over 100 its a pat on the back and a 'well done lad.'"
A third person posted: "Man or woman…how do you have sex with that many people?"
People were also confused as to why Francesca felt the need to appear on national TV to express her sexual desires.
A user wrote: "Is that something we should publicly announce Francesca?"
"Frankie would have been easier googling it," another added.