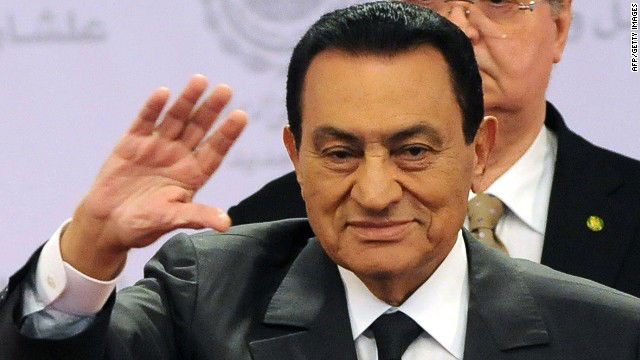 Former Egyptian President Hosni Mubarak has died in Cairo at the age of 91. 
Mubarak spent thirty years in office, an era full of prosperity and corruption, before a popular uprising swept though the nation. He was found guilty of complicity in the killing of protesters during the revolution, following a wave of protest across the Middle East and North Africa. The conviction was overturned and he was freed in March 2017.
His death has been confirmed by Egyptian state news on Tuesday. Prior to that, the Al-Watan website reported that he had died inside a military hospital.
Mubarak underwent surgery in late January. His son revealed on Saturday that Mubarak remained in intensive care. He had lived a relatively quiet life with his family after his release. His two sons, Alaa and Gamal, also served for years in prison for corruption charges.
Mubarak ruled fro 1981 to 2011, playing a major role in Egypt's recent history. He formed close political and military relations with the United States. However, he oversaw a period of corruption and economic polarisation.
Despite the criticism of his tenure, he is considered to be have been far more tolerant than Egypt's current ruler – Abdel-Fattah al-Sisi.