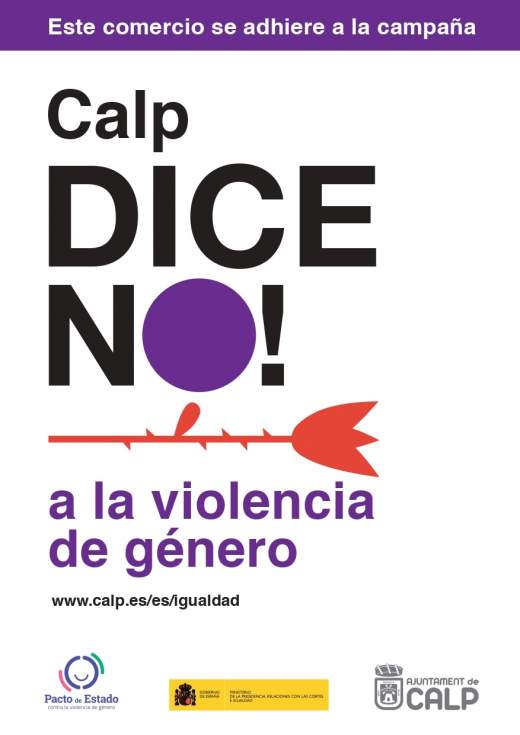 The Town Hall of Calpe in the Costa Blanca launched a sensitisation campaign against gender violence last November. This campaign is being coordinated from the departments of Equality and CREAMA together with the Association of Entrepreneurs and Traders of Calp (AEMCO).
This campaign aims to help society become aware of the problem of this kind of violence. To strengthen this awareness initiative, the participation of local businesses has been requested.
The commercial establishments that want to participate in this campaign sign a document in which they commit to building a more just and equal society free of violence. Among the actions they will commit is to provide information on existing resources or offer the use of the telephone in case of emergency.
The mayor of Calpe, Ana Sala, has congratulated all the shops that have already joined this campaign, which highlights the commitment of local businesses for a fairer society for all.