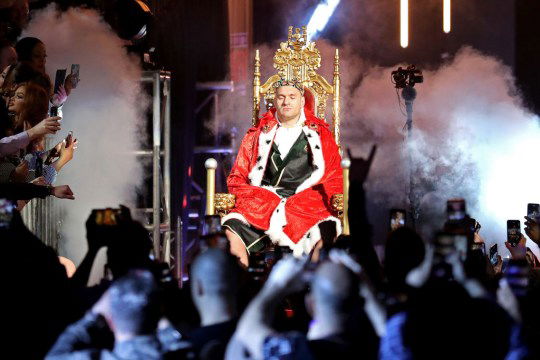 Anthony Joshua has spoken out and called Spanish favourite Tyson Fury and Deontay Wilder as 'gladiators' after the boxers rematch in Las Vegas turned into a real tear up as well as hundreds of fight fans across Spain, some having travelled from Spain to Vegas for the crunch fight.
Dan Hughes from La Cala was one of those fans who arrived back this morning to Malaga airport and he told us about the fight "I'm knackered from the travelling but it was a honour to be there ringside, it was something I will never forget it was an exceptional performance, Fury was on fire- there's only one fight now and that's AJ" he said.
Fury who often is seen training in Spain's Marbella at the MTK gym as well as spending plenty of time in the area walking the streets became the WBC world Champion to the delight of his thousands of fans across the coasts of Spain.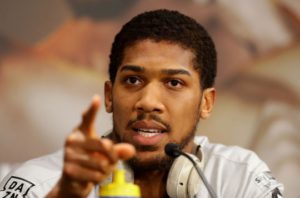 Fury delivered the prefect performance and battered Wilder in to a seventh round stoppage  ad Wilders' camp threw the towel in to save their fighter on Saturday night.
Marbella's boxing favourite son became world heavyweight champion for the second time in his boxing career.
The Brit, 31, totally out fought  the previously undefeated Wilder with some devastating punches knocking Wilder down twice before the towel came in during another early onslaught in the seventh round.
Fury spent almost three years out of the ring, battling mental health issues, drug problems and weight gain following his first world title win in 2015 and then turned to training in Spain at the MTK gym to make what has become an astonishing boxing comeback.
Fight fans across Spain want now to see Fury take on Antony Joshua in a unification fight this year rather than another rematch with Wilder who was clearly out of his depth with Fury at his fittest and meanest after joining the Kronk training camp in the USA.
Joshua himself in 2019reclaimed his WBA, IBF, WBO and IBO titles from Andy Ruiz Jr. in December and spoke out on Fury's victory over Wilder on Instagram page.
AJ wrote on photos of both boxers " gladiators" on the page without going too much into detail about his plans but will no doubt have concerns about fighting Fury after such a performance but will be under pressure if he doesn't take the fight and be known for a fighter who ducks out.
Fury always says he will fight anyone anywhere at any place and will certainly relish the fight.