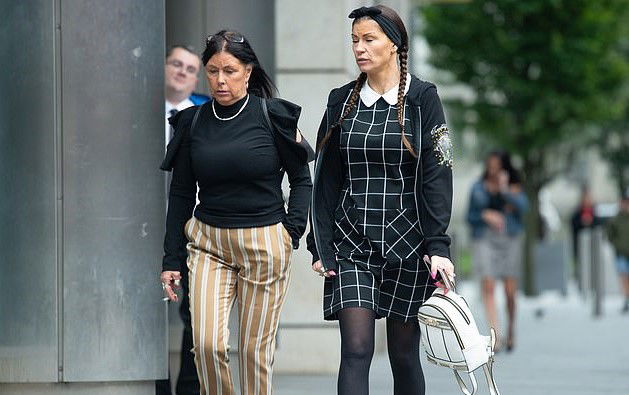 A court has heard how a drunken mother and daughter abused cabin crew during a mid-air 'riot' involving twenty passengers, after being told to stop swearing. 
Karin Parkes, 56, and daughter Carrie, 36, caused a 'full on fight' involving up to twenty men at 30,000 ft whilst intoxicated on gin.
Staff of the Easyjet flight from Manchester to Agadir tried to calm down the two women, but Carrie put her fingers in her ears as she shouted: "I'm not listening to that vile c***."
The captain decided to divert the aircraft to Casablanca after staff told him that the rear end of the plane was 'out of control.'
During the tirade, it is thought that Karin swung a punch at a steward. Meanwhile, Carrie had to be forcibly held down, as she attempted to use the toilet upon landing.
The two women deny being drunk on an aircraft while Karin also denies assaulting a member of staff.
Empty bottles of Vodka and pink Gin were found near the seats of the women after the plane had landed.
The pair from Blackpool were later detained by police.
Manchester Magistrates court was told the incident on January 19 last year began after flight EZ1905 took off at 3.30pm from Terminal One, Manchester.
A cabin manager said he urged the rowdy group to refrain from using bad language but was told: "You can f*** off you c**t. Do what the f*** you want I'm not a**ed. We will see what happens."
The trial is ongoing.