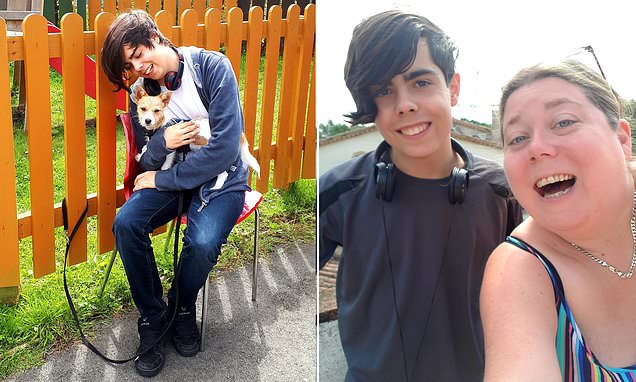 A teenager has killed himself after being bullied 'relentlessly' at school for being autistic and gay, and inquest has heard. 
Cameron Warwick, 16, from Fareham, Hampshire, was found dead in Fort Fareham Woods on September 4, 2019, after not turning up to college that day.
The teenager had autism and struggled with depression. He came out as gay at the age of 12, with his mother saying this led to him being bullied at school.
Heartbroken mother, Kerry, told how other pupils would launch food at Cameron during lunch breaks, which he tried to cope with by self harming. They would also regularly trip him up in the corridors and call him an 'autistic f***.'
Coroner Jason Pegg recorded a verdict of suicide at Portsmouth Coroner's Court.
He said: "Cameron had this background of autism – which resulted in bullying at times. Not only did he take his own life, he intended to do so."
On September 4 last year, shortly after starting at Fareham College, he failed to turn up for lessons and was later discovered hanging in Fort Fareham Woods, near the town.
His mother told: "The bullies would prey on the fact he was gay. He was ostracised, with pupils refusing to sit with him and calling him names.
"By Year 10, he had resigned himself to the bullying."
Paying tribute to their beloved son, she and his father, embroidery machine engineer Alan Warwick, 47, said in a statement: 'Cameron was a much-loved, gentle and kind young man.
"His illnesses made it impossible for him to continue to live in a world which he did not understand, and one which made little effort to understand him.
"We miss him with all of our hearts, and would urge others to be compassionate to other people's vulnerabilities, or to share their own and seek help to avoid other such tragedies."