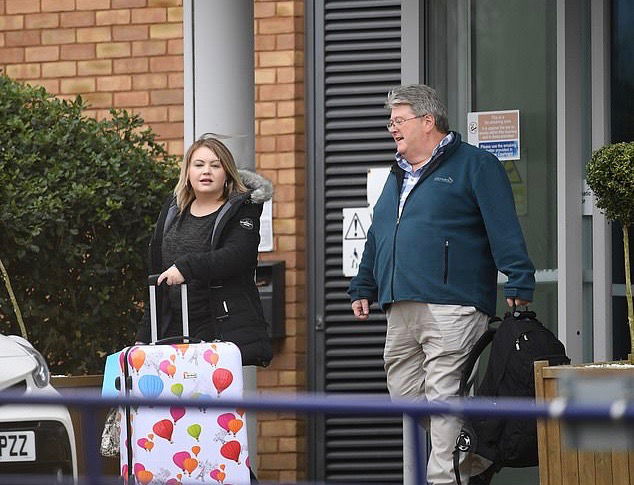 118 Britons who were quarantined in Milton Keynes after being evacuated from Wuhan have now been released. 
The Kents Hill Park training and conference centre in Buckinghamshire was used as a quarantine facility for 118 UK citizens flown out of Wuhan after the virus spread through the city easier this year.
They were allowed to leave this morning after completing 14 days in quarantine with no symptoms of diseased, confirmed by NHS England.
One man from Manchester who left with his Chinese wife, described the feeling as 'fantastic', while others beamed with suitcases in hand waiting for taxis.
Paul Walkinshaw, from Manchester, left with his wife Lihong, having been on holiday visiting her parents in the city of Shiyan for Chinese New Year when family members contacted them and told them about the outbreak.
He said: 'It feels fantastic to leave although it feels with not having to wear a mask and gloves in public.'