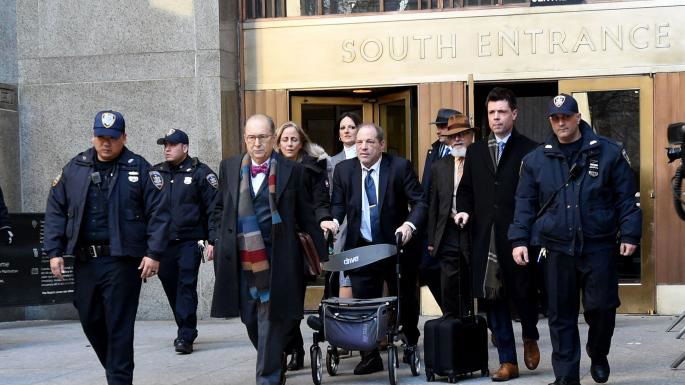 The jury in the Harvey Weinstein sex crimes trial continued deliberations for a third day Thursday, with journalists and lawyers in the courtroom left wondering how close they are to reaching a verdict.
On Tuesday and Wednesday, jurors asked the judge for read-backs of testimony, copies of evidence, and legal definitions of terms such as rape and oral sex.
Jurors in the trial have sent the court 10 notes over four days of deliberations — including one note suggesting they may be deadlocked on the two most serious charges. Weinstein Defense lawyers noted on the record that they were willing to accept a partial verdict, the government was not!
If convicted, Mr. Weinstein will most definitely be facing some heavy prison sentences and is said to be cautiously optimistic but nervous about the verdict. Even then, after all this, he still faces further charges bought by LA Prosecutors, a grim prospect for anyone surely?
Jury deliberations continue on Monday, more to follow on this story.