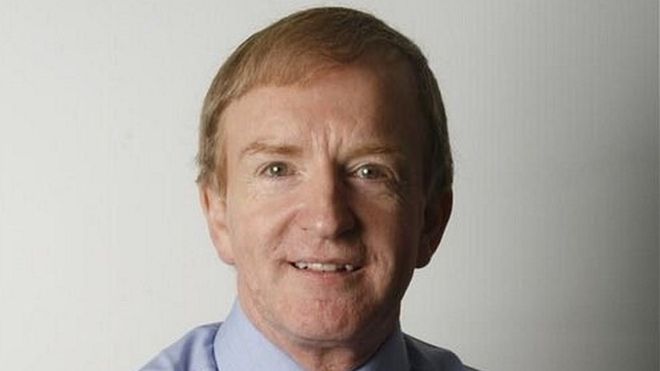 BBC Broadcaster Simon Warr dies whilst ex Royal Hospital School pupils rejoice and say it was Karma.
Warr died today after announcing on Thursday that on Twitter that he had a serious health condition and that it was likely his last post.
Warr, was accused of historical child abuse in 2012 but obtained a not guilty verdict, said he hoped his legacy would be raising "awareness of the human costs" of false allegations and wrongful convictions.
Former pupils at a Naval school known as the Royal Hospital School based in Ipswich, that used to be for son's of serving Royal Navy sailors mainly at sea, brought about allegations of historical sexual abuse years later but Warr denied all charges and was cleared by the courts.
Speaking after a jury acquitted him in 2014, Warr said the false allegations had led him to lose his job, friends and home.
In what he said would be his final tweets, he said it was a "comfort" to know his book Presumed Guilty had been "useful for so many".
"There is still much work to do, but I'll not be able to be part of it," he said.
Meanwhile though ex pupils of the barbaric school at the time are rejoicing on the news, one ex pupil told the Euro Weekly News on the announcement of his death " It's karma – he got off with it in court but I know he was guilty as sin, I wasn't abused myself but I know a few who were, they told the truth years later but the justice service let them down"
" Many mates are contacting me right now saying the same – it's karma,  he was a wrong un who got away with it, we all knew it – he was a bully and a brute with a massive ego, the school was an horrendous place to be, it was like being in the Navy at 11 years old, you got caned on a regular basis by an ex forces so called teachers leaving cuts to your bottom that seeped blood for days, you used to have to hide it as teachers on shower duty would make you suffer more by making you sit in a heavily filled salt bath in front of 50 other lads in the shower block, that's just one example of many that went on at that school"
" It made me cringe seeing him become a TV presenter knowing what he did and how he treated my fellow pals"
As well as being a teacher Warr had enjoyed a hig-profile media career.
He has appeared on radio and national television, including The One Show as a social media commentator. Warr has also starred in Channel 4's That'll Teach 'Em where he enjoyed showing off his discipline skills.
The RHS ex pupil told the Euro Weekly News " That was typical of him and many other "Masters" at the time, they were brutes in many various ways – I'm so glad he's dead and I hope he died suffering in as much pain as possible"
" He made out and thought he was a big celebrity and it sent clearly his ego through the roof, the fact he went onto write a book after the trial I detest even more and on twitter he called it his legacy?"