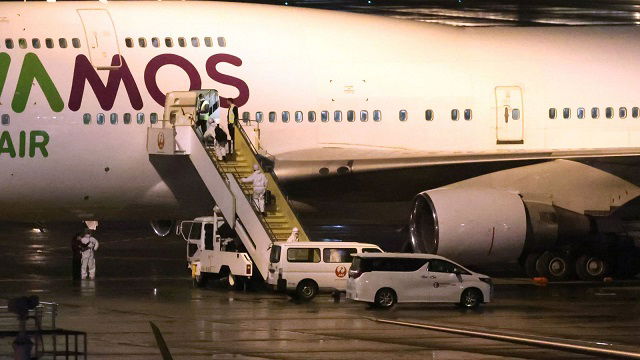 A repatriation flight containing more than 35 passengers who spent over two weeks trapped on a coronavirus-stricken cruise ship in Japan has taken off and is expected to land in the UK this morning.
Thirty-two British and European nationals, government and medical staff, will land in Boscombe Down Ministry of Defence base, near Salisbury, Wiltshire, on Saturday morning.
Some 634 passengers and crew caught the COVID-19 virus aboard the ship, which makes up more than half the confirmed cases outside of China.