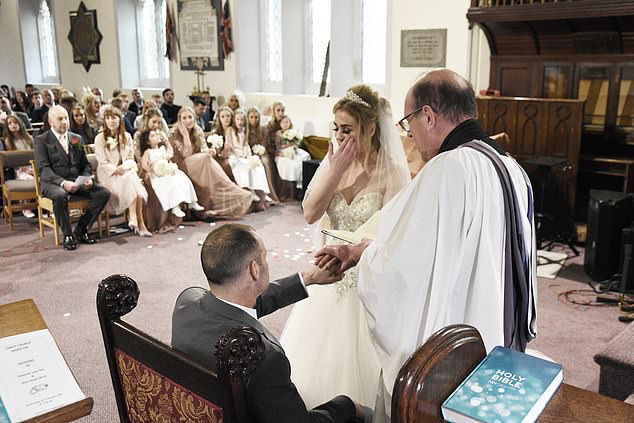 Weeping bride marries cancer-stricken finance who has just months to live in emotional service in front of their seven children. 
The bride was reduced to tears as she married her partner of 12 years Alan Birch. Alan was told he had just three to nine months to live after being diagnosed with an aggressive form of mouth cancer more than a year ago.
They had an emotional service in front of 150 guests, including their seven children at Christ Church in Moreton, Dorset. Alan and his new wife Debbie were then taken to Leasowe Castle hotel where a 30 minute helicopter ride was laid on for them.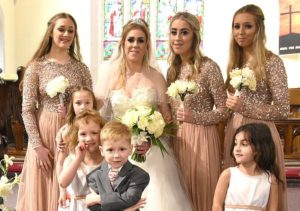 Their photographer John Hague was one of the many people who offered their services for free. He said: 'It was a lovely day. Everyone was upbeat, although it was also sad as Alan was so weak.'
The bride who was reduced to tears, said their spectacular day 'absolutely shocked her' and hasn't really sunk in yet. She is determined to make these final months with her new husband as comfortable as possible.