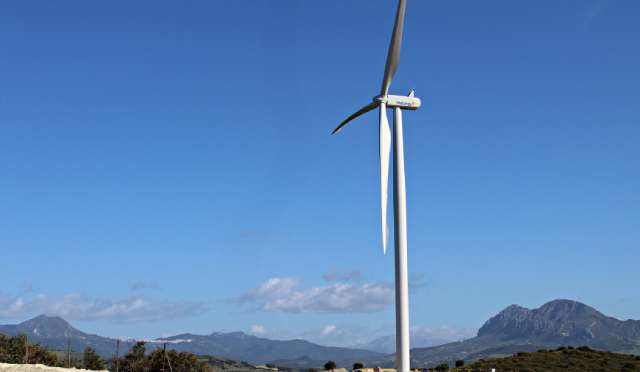 A new wind power plant has been inaugurated in San Martin de Tesorillo, Cádiz, Spain. It will generate energy equivalent to the yearly consumption of 33,000 Spanish homes, and will also serve the province of Málaga.
It has twelve wind turbines, has involved an investment of 25 million euros and has created 200 jobs.
Patricia Navarro, delegate of the Andalucían government, said in her inauguration speech:
"Málaga is one of the most dynamic provinces in Andalucía." In recent years the government of Andalucía has been committed to exploring natural sources to generate renewable energy, "…to help Andalucía continue to be in the forefront of the generation of sustainable and environmentally friendly electricity."
The delegate from the government in Cádiz, Ana Mestre, continued: "The region has the right conditions to lead the transition to renewable energies through its use of it's most abundant natural resources; the sun, the wind and the biomass."
The wind power plant will help to reduce the emission of greenhouse gasses by 66,000 tons per year and approximately 1,6 million tons during its lifetime.