There will soon be tougher times for all Spanish citizens who want to visit the UK to perform music.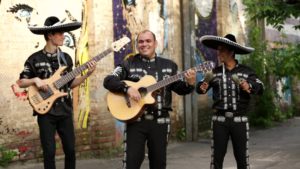 From January 2021, visas will be required for anyone with citizenship in a country outside the UK, as well as proof that the artist in question has £1,000 in savings for performing in the UK.
Current rules allow artists and their crews to travel to the UK without restrictions and without applying for a work permit or visa. This will all change as the Brexit transition period comes to an end in December 2020.
Artists will need to pay £244 for a Tier 5 visa to be allowed to visit the UK for work.
The details are listed in a policy paper from the Home Office and suggest it is unlikely there will be any favourable arrangements between the UK and EU for entertainers in any Brexit deal.
The decision is met by criticism, including from Deborah Annetts, ​chief executive​ of the Incorporated Society of Musicians:
"We are deeply disappointed that free movement for musicians and other artists from the EU has been ruled out and we would ask the UK Government to reconsider our call for a two-year, multi-entry visa", she says.