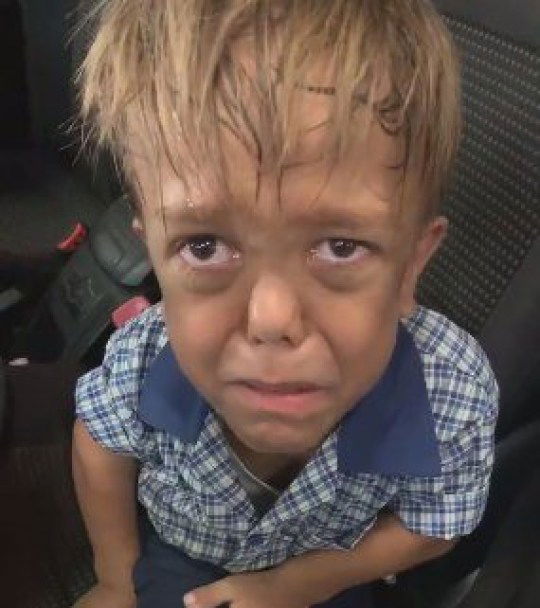 A mother distraught and upset over the bullying of her son as he asked for a rope to kill himself has shared her dissatisfaction with footage bringing much distress to viewers in Spain.
Stephanie Bootle from Fuengirola Spain brought the video to the attention of the Euro Weekly News whilst in tears, she explained all her friends in Spain who have seen the clip are distraught too and have gone to social media to share their support.
Yarraka Bayles shared her son's outburst on social media to show parents and teachers how much damage the bullies have caused and the distress they have brought to her son bringing him to the point he wishes to die.
A mum from Brisbane, Australia, shared a heartbreaking video of her son crying and saying he wants to die after being bullied at school yet again.




Yarraka Bayles shared the emotional video of her son crying hysterically after school on Facebook.

In the video, Quaden, 9 pic.twitter.com/luwbFOM1jv




— AfroAlert (@afroalert) February 21, 2020
The poor little lad as he was picked up from school Quaden was in floods of tears, telling his mum: 'Give me a rope, I want to kill myself.' The boy also said: 'I just want to stab myself in the heart… I want someone to kill me.'
During  the video his mum says: 'I've just picked up my son from school, witnessed a bullying episode, rang the principal and I want people to know – parents, educators, teachers – this is the effect that bullying has.' Yarraka says she saw another pupil patting Quaden's head and making fun of his height when she arrived to pick him up. She added: 'I want people to know how much it is hurting us as a family. 'I've got a son that is suicidal  anything that happens at school or in public, which is almost every time we're in public.'
The video has gone viral after being shared and viewed over a million times attracting support from many world wide stars.