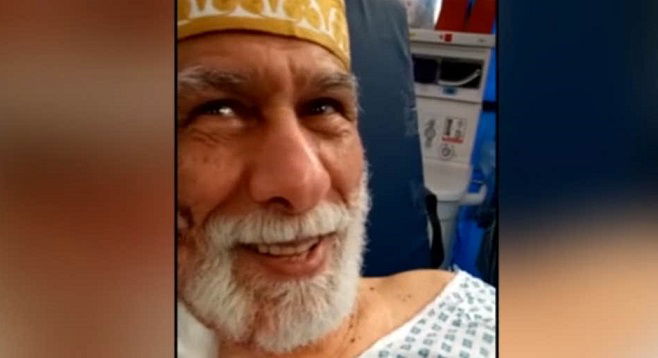 The prayer leader who was stabbed in the neck at a London mosque has been pictured smiling in his bed as he recovers from his horrific knife attack injuries in hospital.
The victim, named locally as Raafat, is the muezzin at the London Central Mosque, near Regent's Park, and makes the call to prayer. He was knifed in the neck on Thursday during afternoon prayers before being rushed to hospital by paramedics.
A 29-year-old man has been arrested on suspicion of attempted murder.
Witnesses described how the congregation was settling down to pray when the suspect launched a "vicious attack" on the muezzin at about 3 pm.
"It would have been life-threatening if it wasn't for the worshippers who helped stop the guy and apprehend him," said Ayaz Ahmad, an adviser to the mosque.