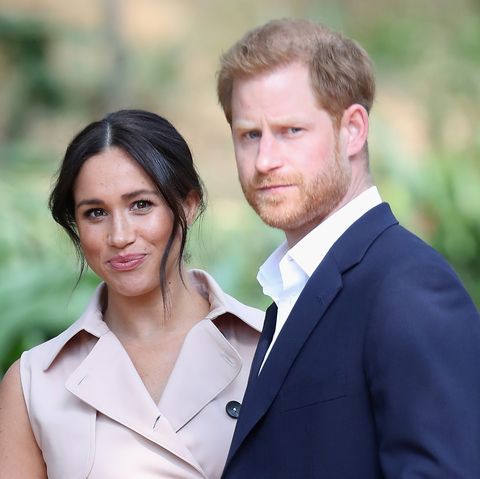 It has been confirmed tonight, that Prince Harry and Meghan Markle will stop using the 'Sussex Royal' brand after been banned by the Queen. 
Their spokeswoman confirmed they have been banned from using the 'Sussex Royal' brand in their new life outside the monarchy.
The Duke and Duchess had been in talks with aides about applying the word 'royal' to their future ventures, namely a charitable organisation.
Unfortunately for Harry and Meghan the Queen put a stop to their plans, meaning the couple will have to drop the royal moniker when they quit front-line family duties next month.
Their spokeswoman said: 'While the Duke and Duchess are focused on plans to establish a new non-profit organisation, given the specific UK Government rules surrounding use of the word Royal, it has been therefore agreed that their non-profit organisation, when it is announced this spring, will not be named Sussex Royal Foundation.
'The Duke and Duchess of Sussex do not intend to use "SussexRoyal" in any territory post Spring 2020.'
Trademark applications that were earmarked for the charitable entity have also been withdrawn.