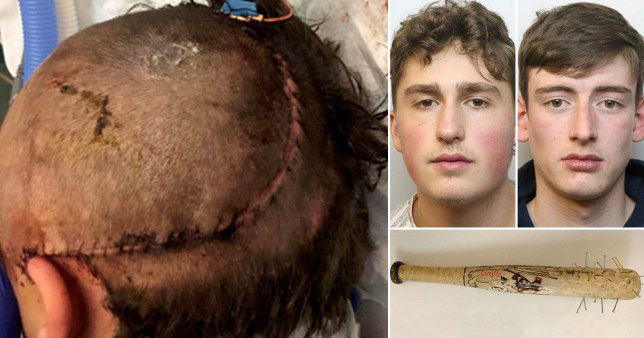 Two teenagers have left a 16-year-old boy disabled after attacking him with a baseball bat filled with nails.
John Callis-Woolsey, 18, and Kyle Cullan attacked a teenage victim with a nail-filled bat, that was also labelled 'Lucille' – which is derived from the TV show 'The Walking Dead.' In the show, an antagonist uses an almost identical weapon to beat people to death.

Once they had finished assaulting their victim, the sick pair began to celebrate by doing the 'floss' dance from the global video game, Fortnite. The victim's mother has warned of the impact violent games and TV shows have on youngsters.
Her son was hospitalised for nine months following the attack and now requires full time care due to a lifelong brain injury, which has resulted in him only being able to walk with a frame.
The mother said: "This was a mindless and unprovoked act of extreme violence. I was shocked when I saw the hideous looking weapon that was used.
"I would like the producers and creators of such programmes to know the influence the content has on immature minds.
"The assault has changed our lives forever, my son is serving a life sentence and doctors have advised that he will remain disabled for the rest of his life."
The attack happened on November 13, 2018 in Middleton-by-Worksworth, Derbyshire, where Callis-Woolsey lived.
John Callis-Woolsey was jailed for eight years for GBH, and Cullan was given twelve months for planning a robbery.