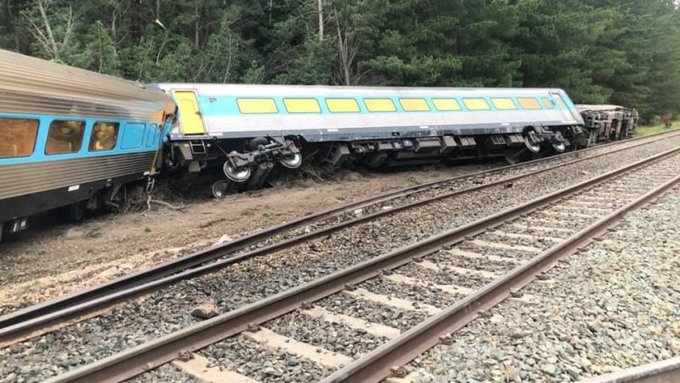 Two people have died after a train travelling from Sydney to Melbourne derailed, carrying 160 passengers on board. 
The XPT train derailed from the tracks just before 8pm, just outside the town of Wallan – 50km north of Melbourne.
A triage centre was set up nearby at a BP petrol station.
Victoria Police have stated that two people have died at the scene, with one person being airlifted to Melbourne. The Australian Safety Transport Bureau revealed that passengers has been injured in the incident, but they were unsure how many.
Ambulance Victoria are thought to be treating numerous people at the scene.
As a result of the incident, the rail lines between Melbourne and Sydney have been closed.
The scene has been described as 'very chaotic,' with three helicopters being deployed to the site.
A passenger has claimed that the carriages were crumpling as the train derailed, however most people were able to evacuate the train themselves.