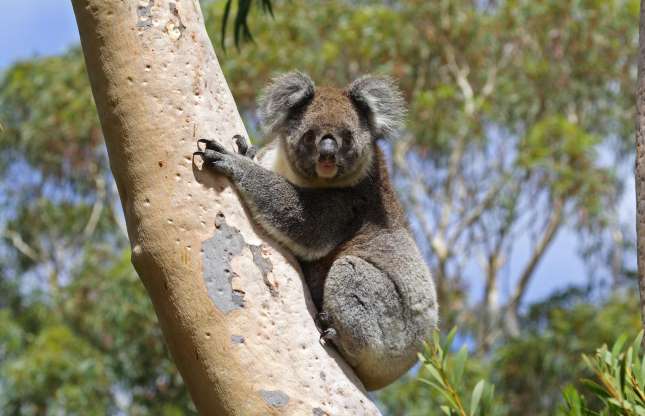 Arctic ice melting: Russia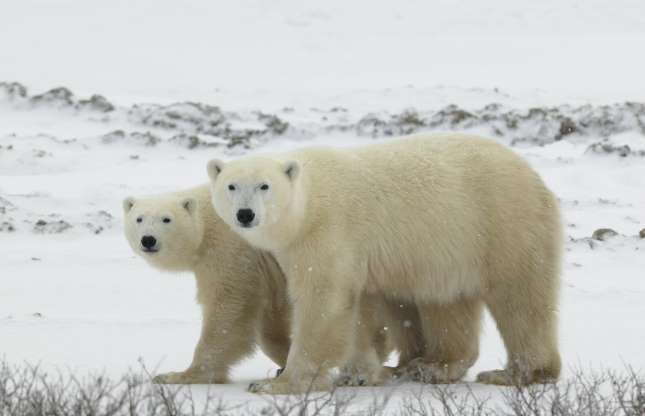 Polar bears are one of the animals most recognizably affected by global warming as melting Arctic sea ice forces them to spend more time on land where they compete for food. The bears are dependent on the ice to hunt for seals, but according to the National Snow and Ice Data Center, 2019 saw the seventh-lowest sea ice cover in the Arctic since they began collecting satellite data 40 years ago. As sea ice retreats further and faster, they are increasingly stranded on land and conflicts with humans become more common.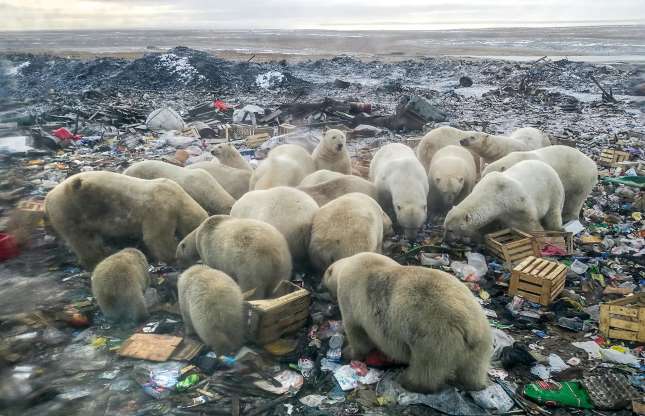 The melting of the sea ice in Arctic Russia has seen hungry and aggressive polar bears enter inhabited parts of the area on the prowl for sustenance. In February 2019, the military town of Belushya Guba was "invaded" by polar bears as they prowled streets and ransacked the landfill site for food. According to reports, at least 52 bears were spotted on the streets from December 2018 until February 2019 when an emergency was declared in the town. Discover the most destructive weather of the last decade.
Hurricane Dorian: Bahamas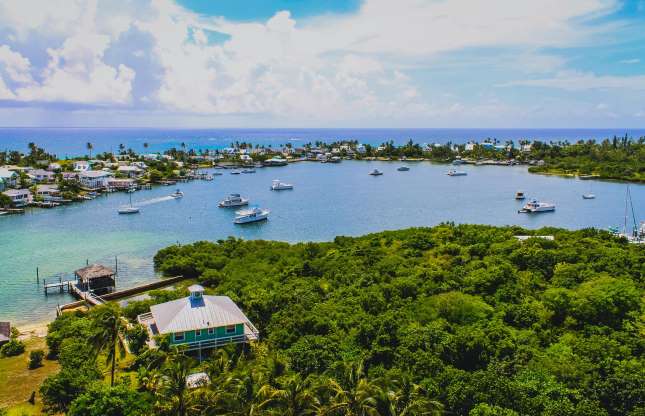 Tropical storms are a fact of life in the Bahamas and wider Caribbean. But Hurricane Dorian, which struck the island nation with huge force in September 2019, was the strongest ever to hit the Bahamas, as well as one of the most powerful storms to make landfall ever recorded in the Atlantic. Tropical storms draw their energy from ocean heat and warmer ocean waters, heated up by climate change, bring stronger storms.
This aerial view of Marsh Harbour in the in Great Abaco Island shows some of the devastation caused when the Category 5 storm swept into the island and battered it with 220mph (354kmh) gusts of wind for two days. However, it was the 20-plus feet (6m) of storm surge and torrential rains that were the most destructive elements of the weather. Rising sea levels have made storm surges more powerful and deadly and, according to a New York Times article, research suggests that climate change has also made 'stalled' Atlantic storms more common. They are more dangerous as they stay in one place for longer.
Bushfires: Australia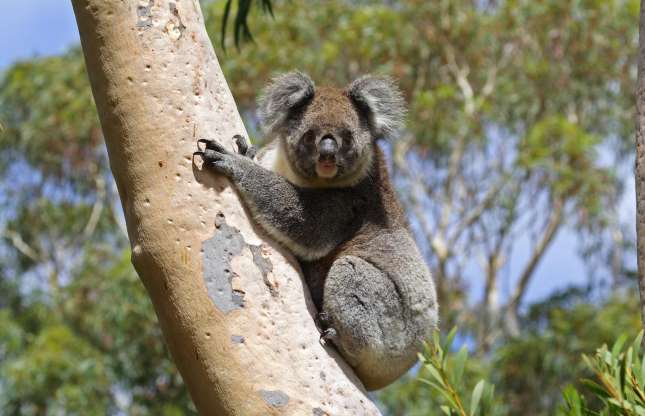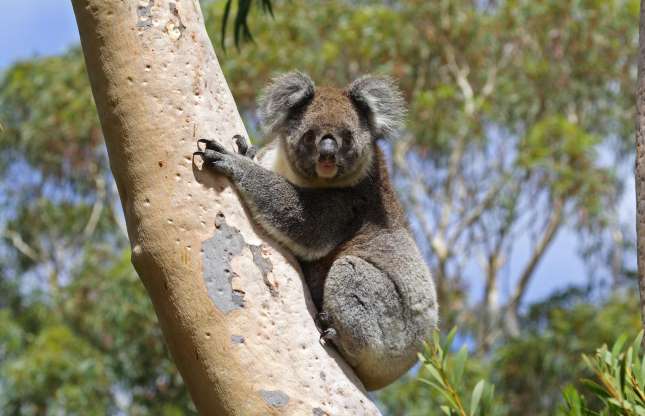 Bushfires are a part of life in Australia, very often caused by lightning strikes and not by climate change alone. But they are becoming more frequent and ferocious as global warming continues to impact. In 2019 Australia experienced its driest spring since records began and then sweltered in record-breaking temperatures in December. A combination of extreme heat, prolonged drought and strong winds caused more than 11 million hectares (27.2 million acres or 110,000sq km) of bush, forest and parks across Australia to burn from September 2019 until February 2020, when torrential rain extinguished some of the most persistent fires.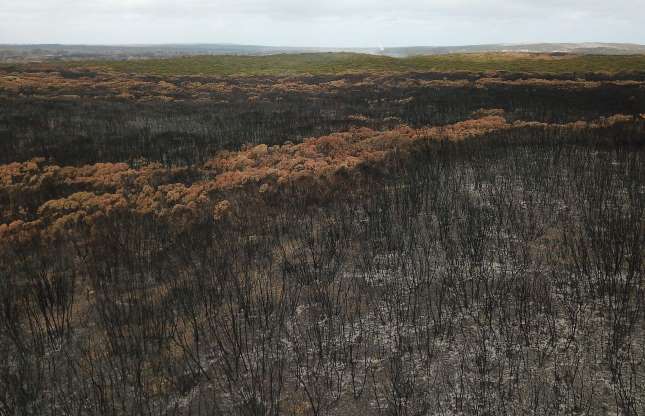 The scale and intensity of the most recent infernos that swept down the country's east coast have been unequivocally linked to human-induced climate change by experts. An open letter written by 446 scientists, highlighted the trend towards more frequent and extreme fire-weather conditions during summer, and an earlier start to the fire season, particularly in southern and eastern Australia. Pictured here is Kangaroo Island after fires ravaged parts of the island and killed thousands of koalas among other native animals. Find out more about Australia's bushfires here.
Shrinking mountain: Kebnekaise, Sweden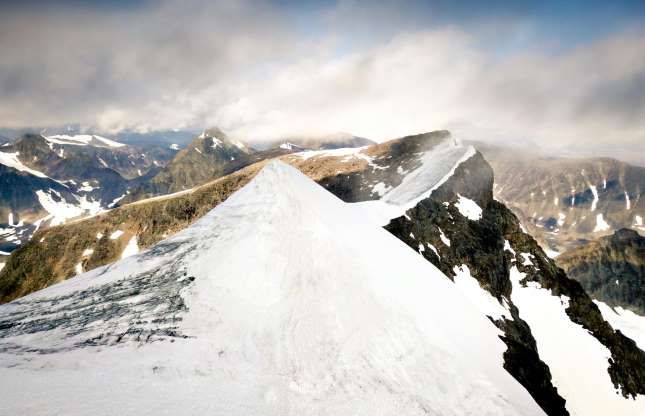 Thanks to the glacier at its summit shrinking dramatically, this Swedish mountain has lost its status as the country's highest peak. Today, Kebnekaise mountain is 78 feet (24m) smaller than it was in the 1960s. Set in Sweden's far north, the mountain has a northern and southern peak. The latter was always the highest due to having a glacier on its summit while the northern summit was free of ice.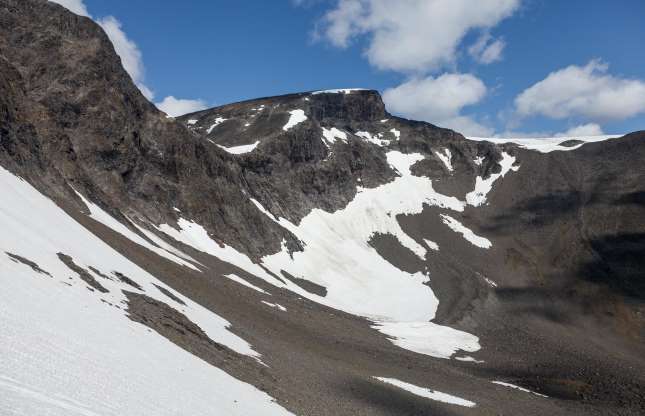 Due to record hot Arctic temperatures in recent years the glacier on the southern peak has begun to shrink dramatically meaning it is officially no longer the nation's tallest point. According to an article in the Guardian at the end of the summer melt of 2019, the northern peak was four feet (1.2m) higher than the southern peak at 6,880 feet (2,097m). The scientist who carried out the research said the glacier has lost an average of three feet (1m) a year in the past 20 years. Find out about other landmarks around the world under threat from climate change.
Retreating ice cap: Greenland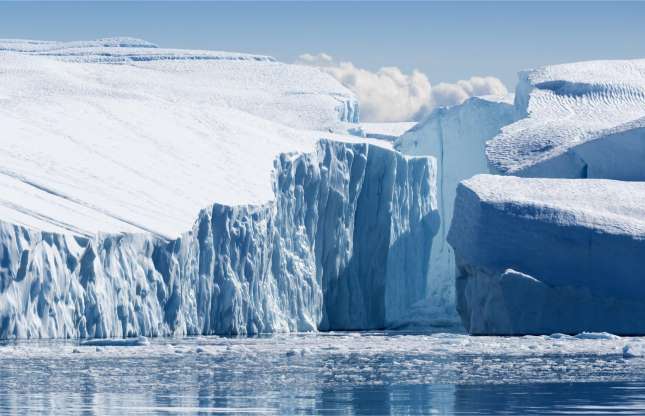 The rate at which Greenland's glaciers and ice cap are retreating has accelerated alarmingly. Greenland has lost 3.8 trillion tons of ice since 1992, and the rate of ice loss has risen from 33 billion tons a year in the 1990s to 254 billion tons a year in the past decade. The scale and speed of ice loss will have a profound effect not just on the country but on the world, causing sea levels to rise and leading to a higher likelihood of storm surges and coastal flooding.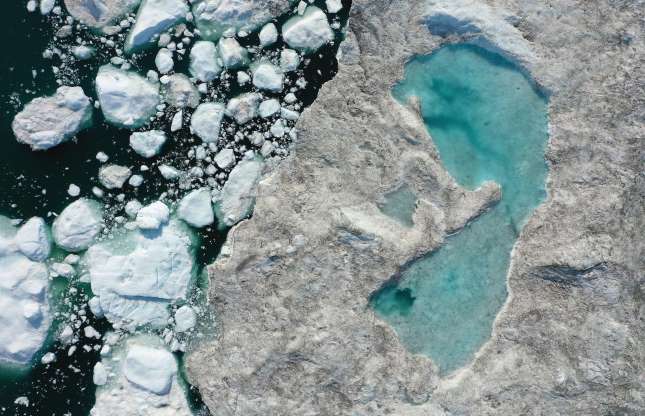 Around 80% of Greenland is covered in ice – the Greenland Ice sheet is over 100,000 years old and covers a surface of 660,000 square miles (1.7million sq km). It is the second-largest ice body in the world, after the Antarctic ice sheet, and currently has a thickness of 1.8 miles (3km). However, it is extremely vulnerable to the changing climate and both warmer air and rising ocean temperatures are causing the ice cap to recede.
Receding lake: Lake Chilwa, Malawi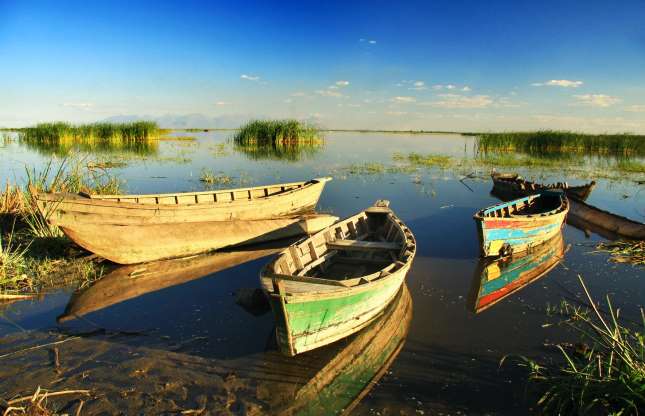 Lake Chilwa is Malawi's second-largest lake and its islands and surrounding areas are one of the most densely populated parts of southern Africa. The closed shallow lake, recognized by UNESCO as an important wetland and bird habitat, is prone to seasonal variations in water level. But the level and frequency of the lake's drying has increased dramatically. Its waters are becoming increasingly saline too. Both developments are connected to the impacts of climate change.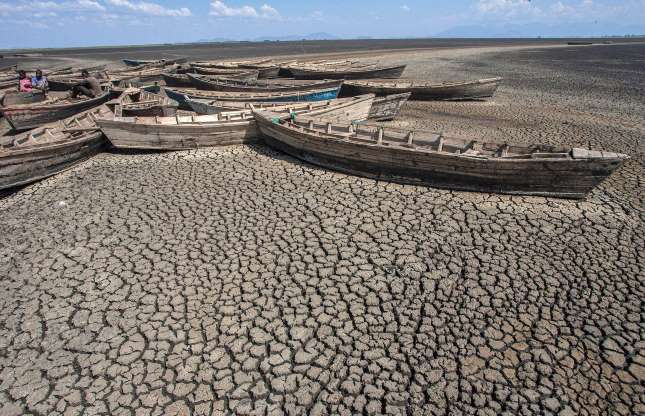 In 2018 the lake, which is in the south of Malawi near its eastern border with Mozambique, completely dried up leaving hundreds of fishing boats marooned on its cracked dry mud and communities that depend on the lake and its fishing industry in peril. The receding water has been linked to persistent drought in southern Africa, deforestation, intensive farming and diversion of the lake's inlets for irrigation. Welcome heavy downpours in early 2019 refilled the lake but the threat of recurrent and longer dry spells looms large