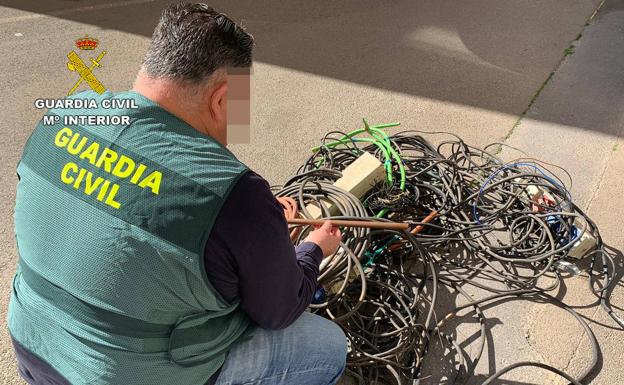 The Civil Guard has managed to dismantle a criminal group consisting of five people, between 19 and 50 years of age and Spanish nationality, who allegedly committed at least four robberies in Cartagena. The guards recovered large number of stolen objects that have been returned to their owners.
The thefts began in the middle of last January, when members of the ROCA Team (team to combat robberies in rural areas) of the Spanish Civil Guard detected the commission of several burglaries with force in properties of the outskirts of the port city, according to sources from the Civil Guard. This operation is framed in the Plan against home theft.
The efforts carried out by the Civil Guard have confirmed that robberies occurred both in industrial buildings and in homes. The alleged criminals scaled the properties and broke doors or windows to enter inside, causing considerable material damage to the facilities.
The thieves stole any type of valuable objects, as well as copper and metallic materials that they could sell in waste management centres in exchange for cash. Civil guards have recovered much of the stolen objects in waste management centres and second-hand shops, which were returned to their owners after being brought to justice.
Some of the detainees had a record for similar crimes and have been taken to the Cartagena investigating court.