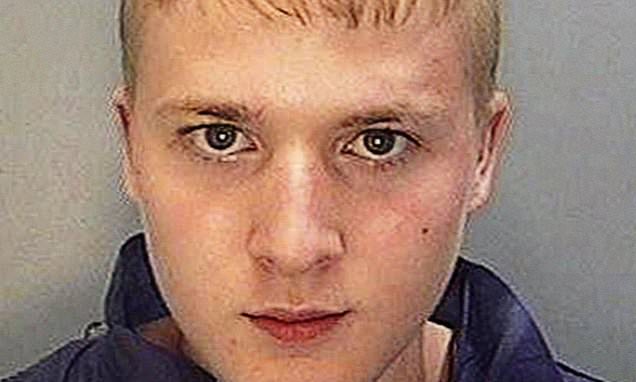 A thug who beat a father-of-three to death is set to be released from prison less than 12 years after the murder. 
Garry Newlove, 47, was beaten to death outside his home in Warrington, Cheshire in 2007. He was attacked by a group of thugs after trying to stop them from vandalising cars.
Stephen Sorton, 29, is believed to have delivered the blow that took the life of Garry.
Sorton, alongside two others, were repeatedly punching and 'kicking his head like a football' during the attack. They were drunk and high on cannabis at the time of the incident.
Another one of the murderers, Jordan Cunliffe, is due to have his case reviewed in the next few weeks, so he too could be freed from prison early.
The violent pair were 16 and 17 when they murdered Gary Newlove. A third member, Adam Swelling's also took part in the attack. Gary's daughters attempted to intervene during the attack, however the thugs laughed them off and continued to beat Gary to death.
All three murderers were sentenced to life in prison.
Sorton was ordered to 15 years in prison, but his sentence was reduced to two years after a successful appeal. Cunliffe was sentenced to life, with a recommended minimum of 12 years. The Parole Board considered his case for a second time on February 7. The panel heard how Sorton has already spent some time on a temporary release.
Sorton is expected to receive a curfew and be required to wear a tag upon release.
Swelling's was sentenced to 17 years and is not yet eligible to be considered for release.