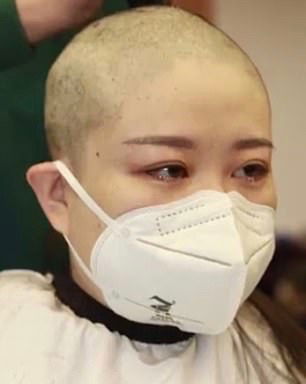 Female Chinese medics 'are forced to' shave their heads to show determination to fight coronavirus before being sent to epicentre Wuhan.
To show the medics determination to fight coronavirus, a hospital in China has been accused of forcing female's to shave off their hair before being sent to Wuhan to treat patients.
Video's have been circulating the internet, showing around a dozen nurses having their long locks shorn at a send-off ceremony and many of them can be seen having tears in their eyes.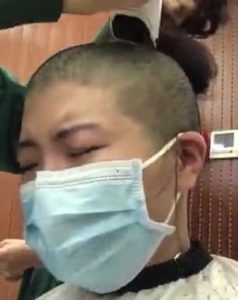 People have had strong opinions, and have criticised the hospitals requirement. However the hospital later claimed that all the workers had volunteered to go completely bald as way to prevent infection.
Social media users have been claiming that the hospital was using the ceremony as an opportunity to gain attention from the media. One person wrote: "Is this necessary? They could have bound or have short hair."