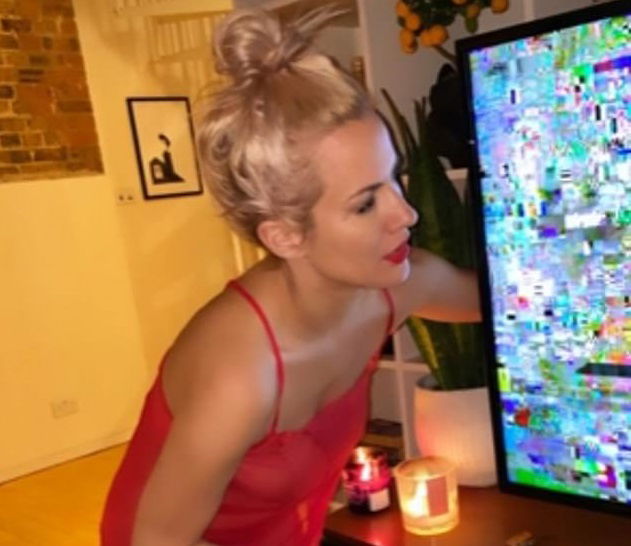 Producer Mollie Grosberg, a TV producer and best friend has shared a snap of the troubled Love Island host on Valentine's Day just HOURS before she killed herself – as she reveals she is looking after star's dog Ruby.
This is believed to be the last photograph of Caroline, Mollie Grosberg, posted the picture in an Instagram story, saying: 'Our funny valentine bought us cookies and oat milk this year.'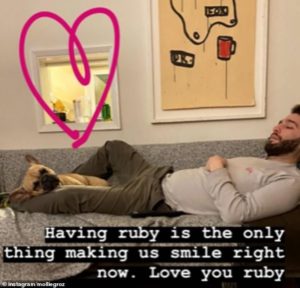 Grosberg added that she is looking after Flack's dog Ruby, and it comes as reports emerged last night that Flack had warned police she would take her own life. The 40-year-old troubled star had been taking anti-depressants as she battled mental health problems and was terrified of the prospect of her upcoming trial.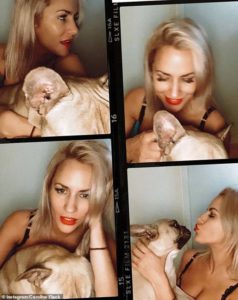 Caroline had earlier spoken publicly about her battle with depression and panic attacks, which began after she won Strictly in 2014. Police refused to reveal if they had referred the star to mental health services.
Below is the full photo her friend posted on Instagram that shows Caroline trying to sort her TV out!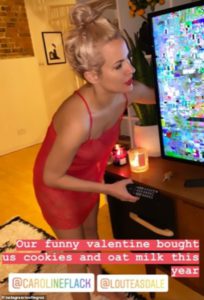 The Reality TV show Love Island will return tonight after being taken off-air for two days following her death, the show will feature a tribute to the late presenter.