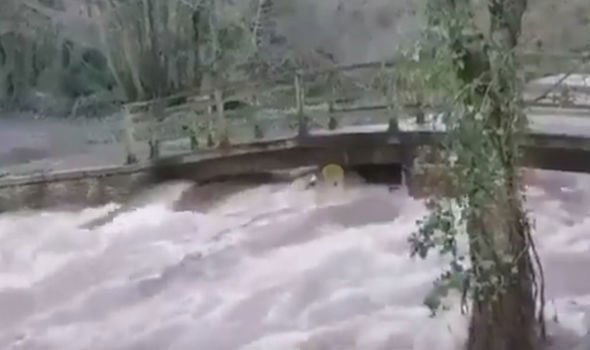 The River Wye one of the largest rivers in the UK is set to burst it's banks as levels are at the highest recorded ever.
Residents who live near the river are currently be evacuated in Herefordshire and parts of Wales as the authorities prepare for its banks bursting and flooding out towns.
The severe heavy rainfall delivered from Storm Dennis has seen record levels over the weekend and the water is furious as it pours down stream.
Businesses as well as residential areas have been issued with a 5th red warning with a risk of endangerment to life.
The rainfall is still persistent and with nowhere for the water to run its expected to burst its banks at anytime now causing even more flooding to towns such as Ross on Wye.
We spoke to Malcolm Elliot who has a clothing business in the unique town who described the current situation to the Euro Weekly News, " It's pretty bad here right now, we are of course on lowlands here in Ross and we have already bad flooding, we have had 5 warnings now but this is the most feared, if the Wye bursts which is likely we are going to have some serious issues, this morning we haven't open but moving all valuable stock upstairs expecting the high street to be flooded, we are used to floods in this region and know how to prepare, but this could be the worst yet, the region is in turmoil right now".