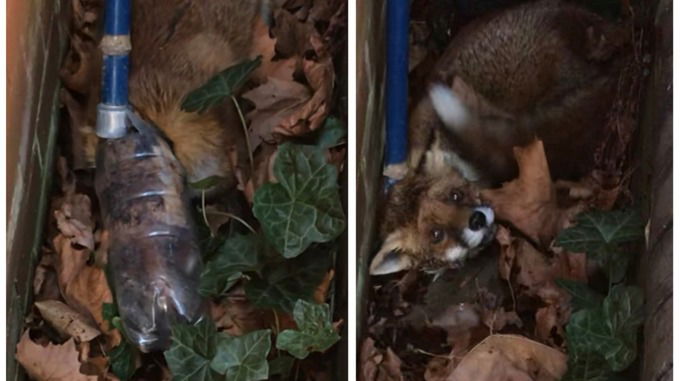 Officers from RSPCA spent two hours rescuing a fox who had gotten it's head jammed inside a plastic bottle.
The officers spent two hours trying to corner the fox who had gotten it's head stuck inside the plastic bottle in Birmingham on Wednesday 12 February. The fox was spotted to be in trouble by a nearby family.
Thankfully the fox wasn't injured so we released him straight back to the wild and the bottle has been disposed of correctly. pic.twitter.com/AoGXcQD1YW

— RSPCA Frontline (@RSPCA_Frontline) February 12, 2020
Animal collection officer Victoria Hurr said:
"The large 2 litre bottle was missing the narrow neck so the fox had managed to push his head inside the cavity and got it stuck. Goodness knows how long he'd been like that but if he hadn't have been spotted he would have died from dehydration and starvation, or could have even been hit and killed by a vehicle.
"He was very distressed and confused but still gave us the run-around! It took us two hours before we were able to get him out from underneath a cabin, corner him and get him onto a grasper so we could safely remove the bottle.
"Thankfully, he wasn't injured so we released him there and then and he scarpered happily off into the undergrowth."
Animal collection officer Adam McConkey added: "We've seen a huge rise in the number of incidents of wild animals being injured or trapped due to plastic litter."