Residents in Manchester are furious with the state of a nearby alley, which has become a major hotspot for fly-tipping.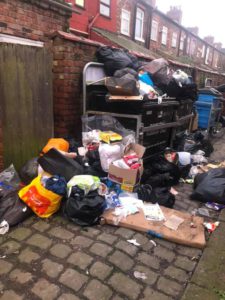 People living near Yew Tree Road in Fallowfield believe that nothing is being done about the extreme levels of fly-tipping in their area. The residents say the alleyways are constantly being overloaded with rubbish, old furniture and broken appliances.
One resident, Yasmine, has lived in the area for two-and-a-half years and claims that this has been an issue since she arrived in the area. She told Manchester Evening News: "I feel like every time we report it, it just isn't taken seriously enough.
"There was one occasion when there were about eight fridges just left dumped in the street. After we reported it, someone came to clear them away but only got rid of half of them.
"The remaining fridges were left there that long that one of the residents turned a fridge into a planter."
Hygiene concerns have been raised by several residents reporting sightings of rats, which doesn't seem unlikely.
Another resident has been monitoring the situation concerning the alley. Tzanka Tcherneva-Ilieva has been recording each missed bin collection, as many say that the collection times listed on council's website aren't accurate. Tzanka's findings show that 27 collections were missed across 54 weeks.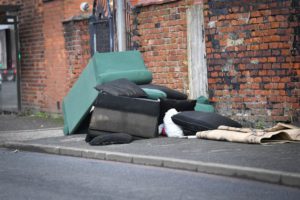 Tzanka, a resident of five years, decided to request a refund on her council tax due to the disgusting conditions.
"I asked them to return my council tax because they are not providing a service," Tzanka added.
In response to the request, the council stated "there is nothing within the waste legislation or the Council policies and service standards that entitle residents to financial recompense of any form if there is a failure to collect a bin from a property."