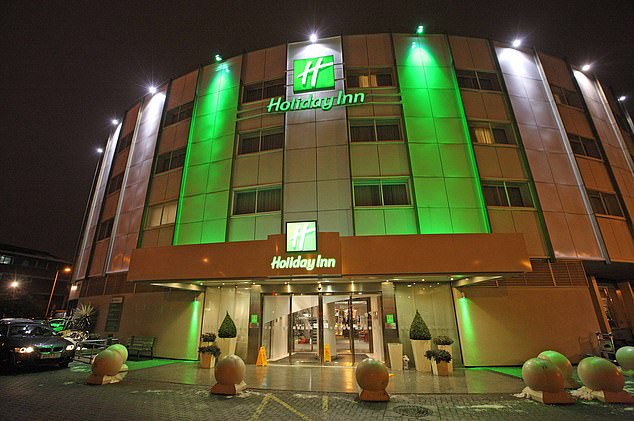 A Holiday Inn near Heathrow airport has been closed for public bookings and will become a coronavirus quarantine center.
The Department of Health today confirmed the £80-a-night (95 euro) hotel is block-booked 'for as long as it is needed' – until at least March and that the hotel will be used as a quarantine zone for any travellers to Heathrow who have tell-tale coronavirus symptoms.
It could also be used for the 74 British nationals that are stuck on board the Diamond Princess cruise ship in Japan and for Britons who are evacuated back to the UK from overseas.
Guests booked to stay at the Heathrow Ariel hotel on Bath Road have been transferred to sister hotels. The Government has already used a hotel in Milton Keynes as an isolation centre for 105 ex-pats rescued from the deserted Chinese city of Wuhan.
An NHS accommodation block at Arrowe Park Hospital on the Wirral was the only other designated zone for suspected SARS-CoV-2 patients. More than 71,000 people have now caught the virus, including nine in the UK – one of whom is still in hospital. Nearly 1,800 across the world have died.