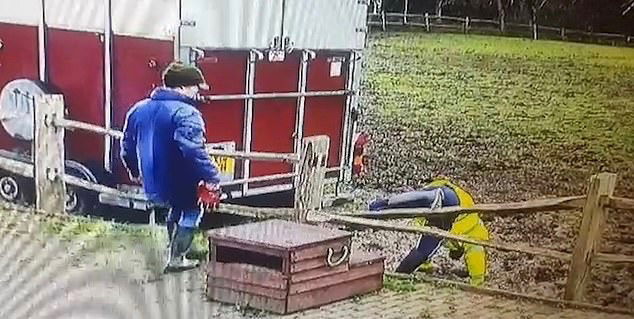 Robert Hughes was left red faced and covered in mud when he was enjoying a few minutes break from his day leaning on a flimsy wooden fence and ended up head first over it.
Robert was having his normal morning stroll around the yard in Hastings, Sussex when he ended up with an embarrassing but hilarious fall.
Robert was leaning on the top bar of a wooden fence, and the fence suddenly collapsed and he was launched into the field, with his hands barely saving from his face from touching the muddy ground.
He had failed to notice that the horses kept in the field, were restless and had broken the fence before he chose to lean on it.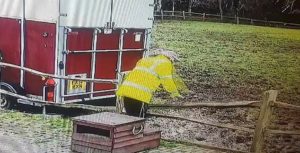 His brother in law who watched on CCTV said: "He just came back from riding the horses and he was waiting in the yard. He was looking inside the stable before and started walking towards the fence. He then went over and leaned on it and fell straight over.
"It was hilarious, It was just one of those moments that really cracks you up. He wasn't hurt, he just fell face first into the mud."