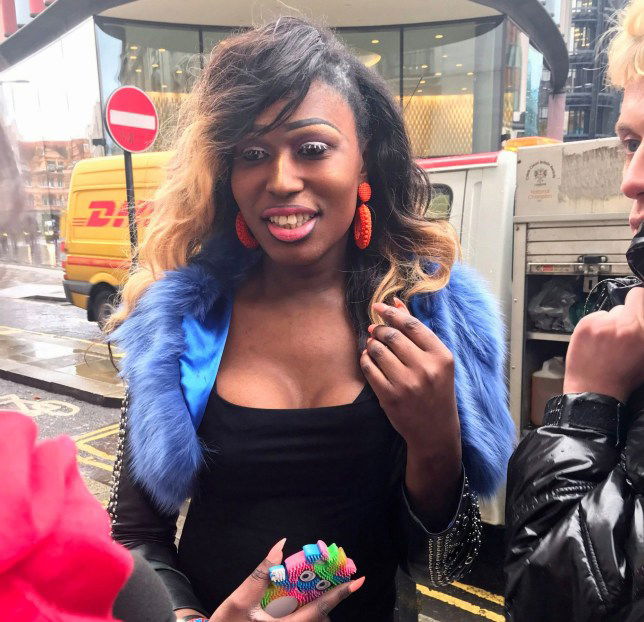 A crazy transgender Woman has been sent back to Jail after spitting in the face of a Policeman.
Previously jailed in 2017 for pushing a police officer onto tube train tracks,Paris Valeta Bregazzi, 32 was back in court for her latest attack.
This time she was in court today after storming into a department store before launching expensive china through the air and at other shoppers, when the police arrived at the scene she spat in the officers face before she further went on the rampage.
District Judge Michael Snow told the transgender : 'You are a woman of significant violence. You regularly hit and hurt other people. Whilst under the influence of drugs – which makes things worse, not better – you damaged property, used baskets as a weapon to throw at the first lady and pushed her against the wall.
'Even more frighteningly, you pushed a woman into the middle of the road. You could have caused her significant danger. Finally, you assaulted a sergeant by spitting at him. These crimes are so serious only custody can be justified.'
He jailed her for 12 weeks to which she replied " When's my release date?" obnoxiously.
Bregazzi has a mass of previous convictions for more than 60 offences that include assault, harassment and shoplifting.
2018 saw her handed down only  a suspended sentence for pushing PC Sam Chegwin onto a Tube line but she went behind bars and jailed weeks later for kneeing PC Florina Russ in the chest after yet another attack on the police.
Transgender Bregazzi, of Haringey, north London, is an alcoholic as well as addicted to Crystal Meth and will now spend a minimum of 6 weeks in Holloway Prison with the judge warning her she will be straight back in if she doesn't start obeying the law.